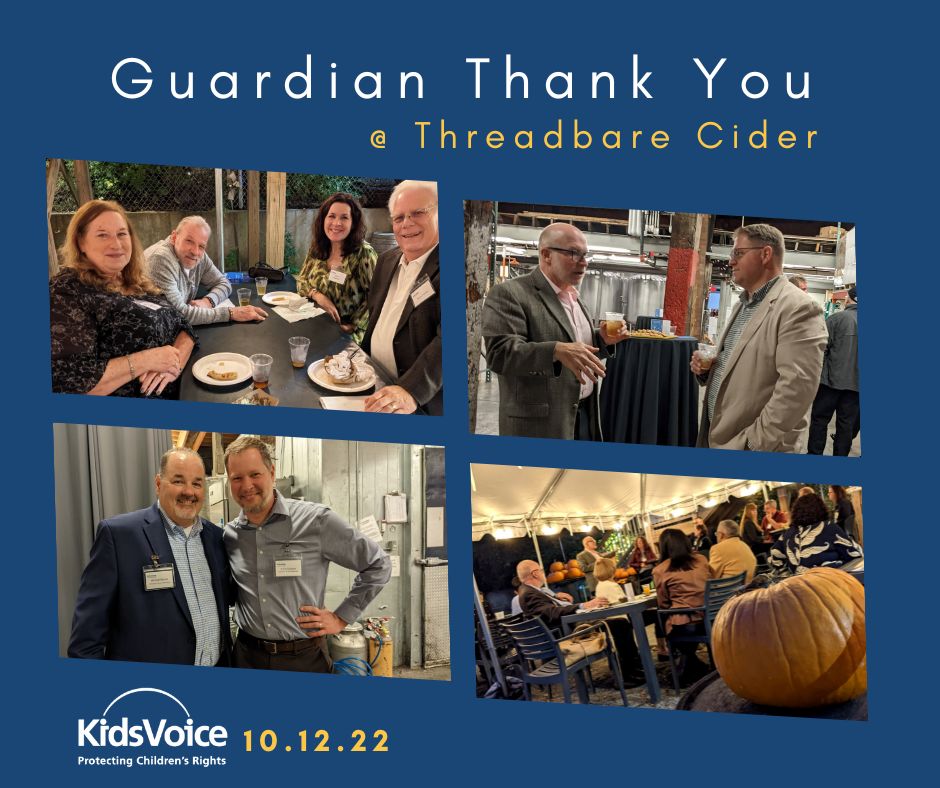 On Oct. 12, KidsVoice was pleased to celebrate our Guardian Society-level supporters during our first in-person donor appreciation event since 2019! Taking advantage of fine weather, attendees mingled and enjoyed a buffet featuring the flavors of fall, with housemade pizza and an array of ciders, on the patio of Threadbare Cider and Mead in Troy Hill.
KidsVoice Executive Director Scott Hollander also provided an important KidsVoice year-in-review, discussing our expanded education work.
Annual Guardian Society Gathering
KidsVoice has maintained an ongoing tradition of hosting a fun and educational food or drink-themed thank you event for our elite Guardian Society-level donors, who make gifts accumulating to at least $1,000 during a given giving year. Last year, we held a virtual presentation about the history and making of beer. In-person events in 2018 and 2019, respectively, included sushi-making lessons and cocktail tips from a master distiller. Designed to provide memorable experiences, this gathering allows for the opportunity to get to know other Guardian Society members, along with KidsVoice advocates, and to learn more about our work and the children we support.
Stay Informed
Never miss an update! Sign up for the KidsVoice newsletter to learn about upcoming events, announcements, donor and volunteer opportunities, and current initiatives.