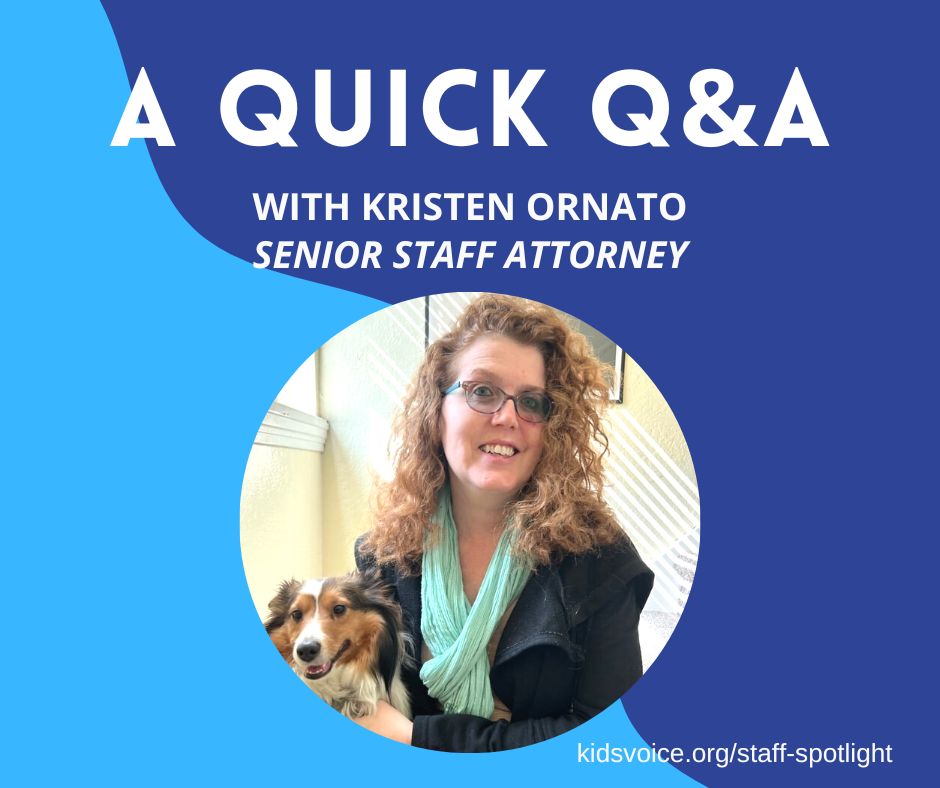 Senior Staff Attorney Kristen Ornato works with KidsVoice clients with physical and intellectual disabilities, particularly to obtain social security and other benefits that they are entitled to. Kristen, who first moved to Pittsburgh with her family as a child, joined KidsVoice in 2014. A corporate lawyer for many years, she went on to earn her master's in social work in 2013. She lives in Pittsburgh with her husband, son, and daughter (10 and 13, respectively), and an older brother.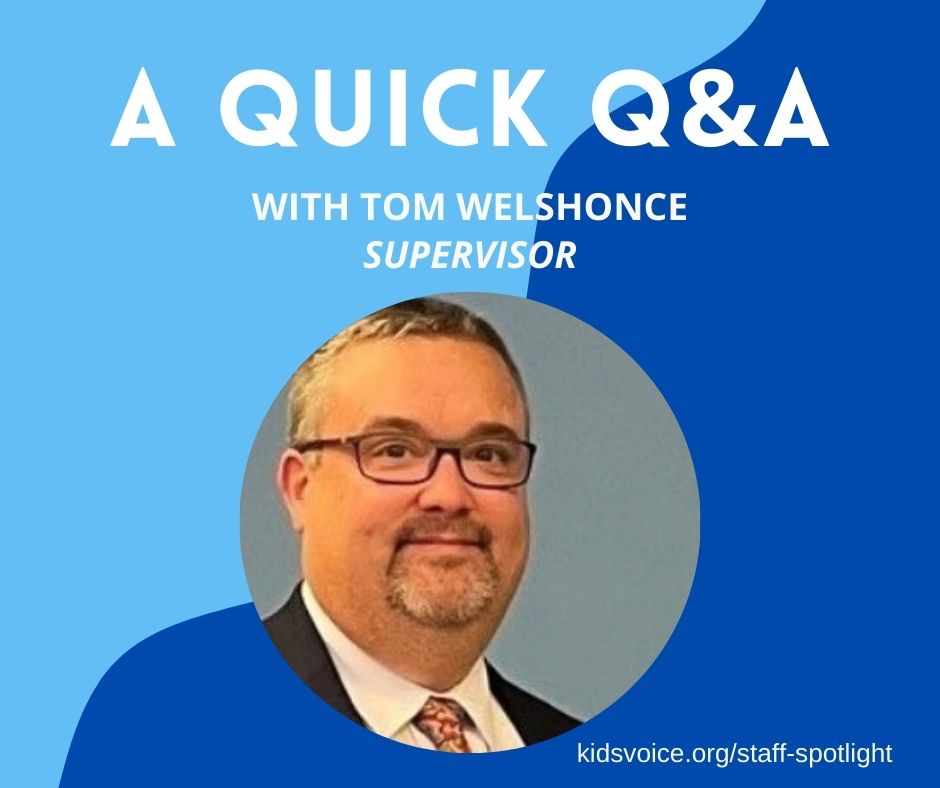 Tom Welshonce, supervisor for one of our regional teams and the Expansion Team, joined KidsVoice in 2008. Raised in West Virginia, he moved to Pittsburgh to attend law school at Pitt, where he joined the Class of '04. Tom lives in Pittsburgh with his wife and two children. He marked his fifth anniversary as a supervisor last month.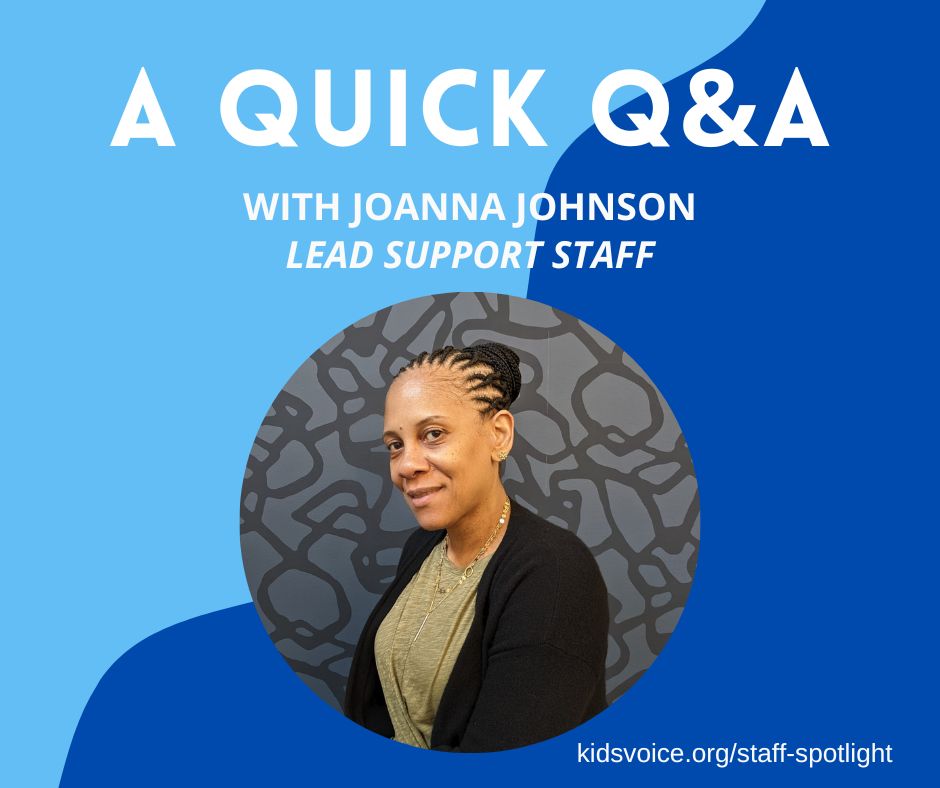 Joanna Johnson, the second longest-serving employee at KidsVoice, is celebrating her 23rd anniversary on Oct. 18, 2022! Joanna is the Lead Regional Support Staff, acting as mentor to our team of administrative professionals. When she's not at work, Joanna loves spending time with her grandchildren and soaking up the sun at the beach.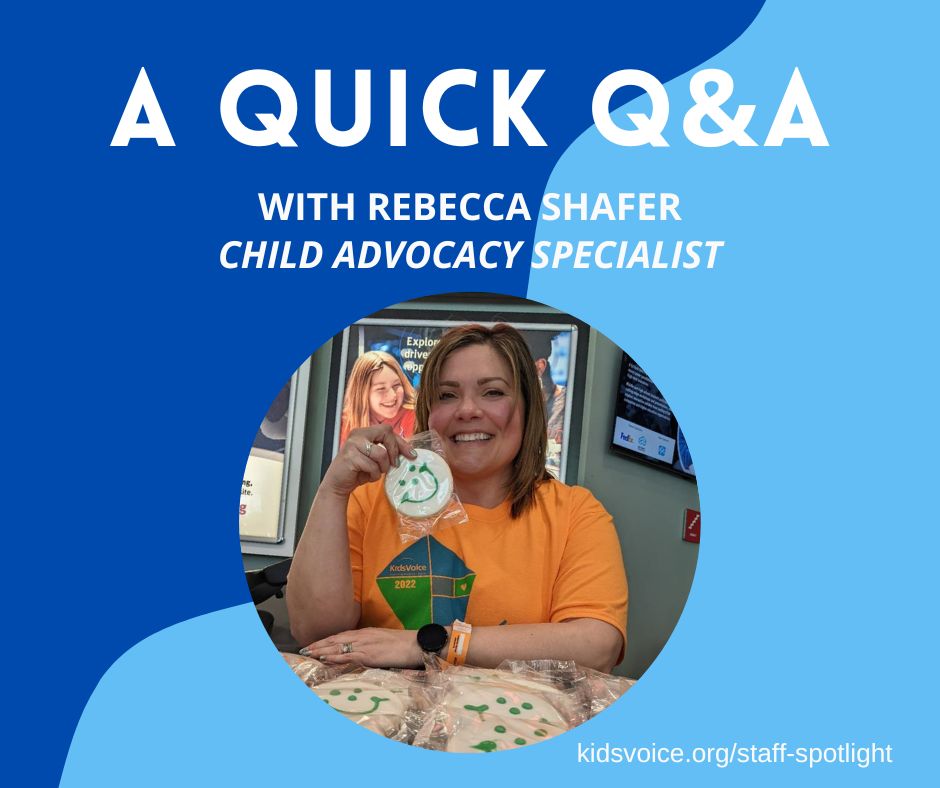 Rebecca Shafer joined KidsVoice as a Child Advocacy Specialist—KidsVoice's social service professionals—in 2003. She is also the Independent Living Project Coordinator, which plans the semi-annual Transition Age Youth Resource Fairs; Human Services Training Coordinator, and leads the organization's innovative Two-Generation Program. She says her favorite part of KidsVoice is its collaborative nature and her colleagues.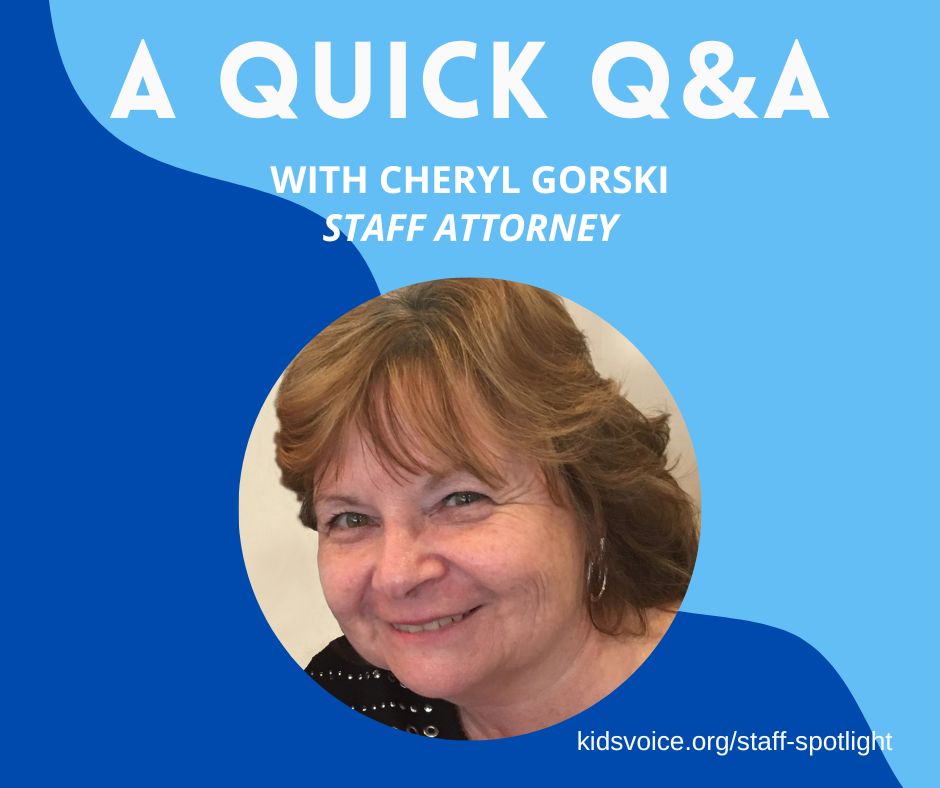 Cheryl Gorski celebrated her 20th anniversary at KidsVoice this past February. A former Navy JAGC lawyer, when Cheryl isn't representing KidsVoice clients in court, she enjoys reading and takes pride in her garden. She resides in Allegheny County with her husband, a chemical engineer. Her children have each followed in her footsteps: her daughter is an attorney and her son works with children.
Stay Informed
Never miss an update! Sign up for the KidsVoice newsletter to learn about upcoming events, announcements, donor and volunteer opportunities, and current initiatives.