2022 Taste of Sewickley
Raises $97,000
Nestled in the beautiful gardens of a private residence, the 2022 Taste of Sewickley to benefit KidsVoice treated 80 guests to a multi-course gourmet meal inspired by the flavors of Spain. All food was prepared by a team of volunteer amateur chefs and served by Sewickley neighbors.
This year's event took place on Saturday, Sept. 10. The annual event is co-hosted by Chuck and Barb Moser and Greg and Susan Kaminski. Chuck and Greg are KidsVoice board members.
Sponsors of the event were Enterprise Vision Technologies and Presidio.
This year's meal was inspired by Spanish cuisine. Courses included gazpacho (chilled vegetable soup adorned with almonds and crab), gambas al ajillo (shrimp in a garlic-infused olive oil), tortilla de patatas (traditional potato tortilla), bistec con chimichurri (charred Prime NY Strip with a light marinade), paella mixta (class rice dish rich with seafood, chicken, and sausage), crema catalana (a light custard with caramelized sugar), gourmet meats and cheeses, artisan breads, and much more.
Dinner was accompanied by music performed by Ray Clause on a recently restored 100-year-old Steinway piano.
View some snapshots from the evening below!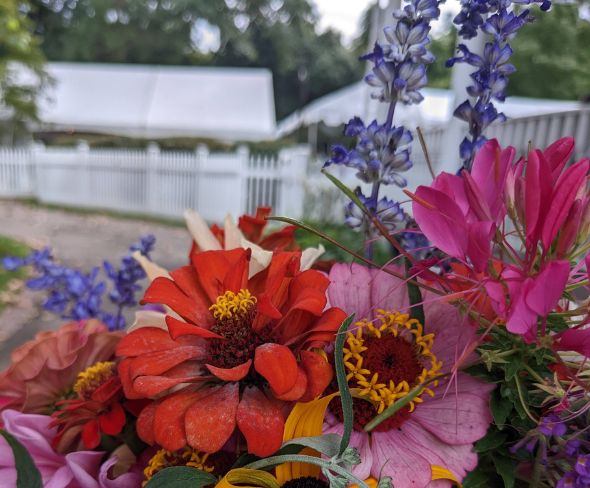 Colorful flowers welcome guests to the backyard garden.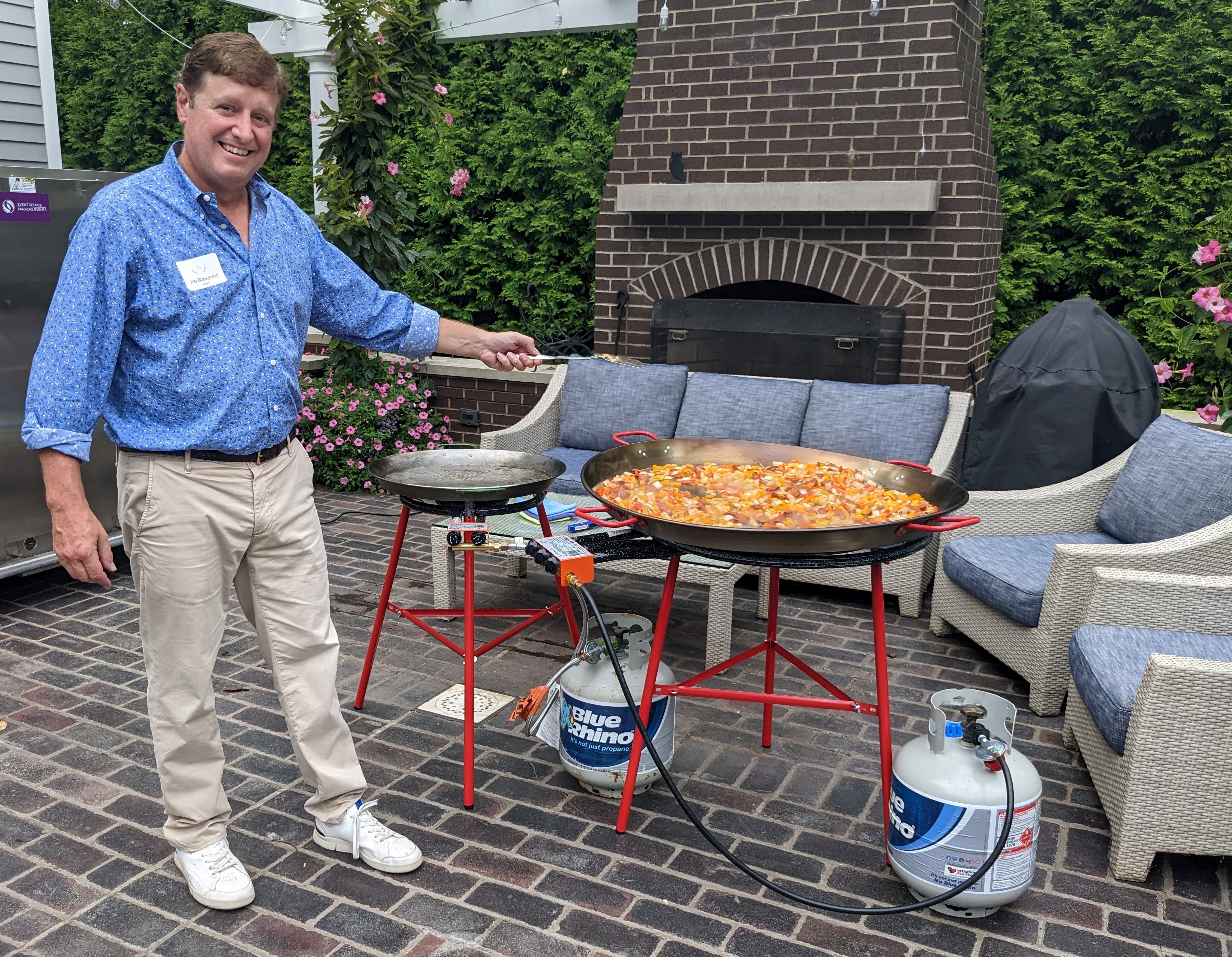 Volunteer chef Jeb Blaugrund prepares a large pan of paella in an outdoor kitchen.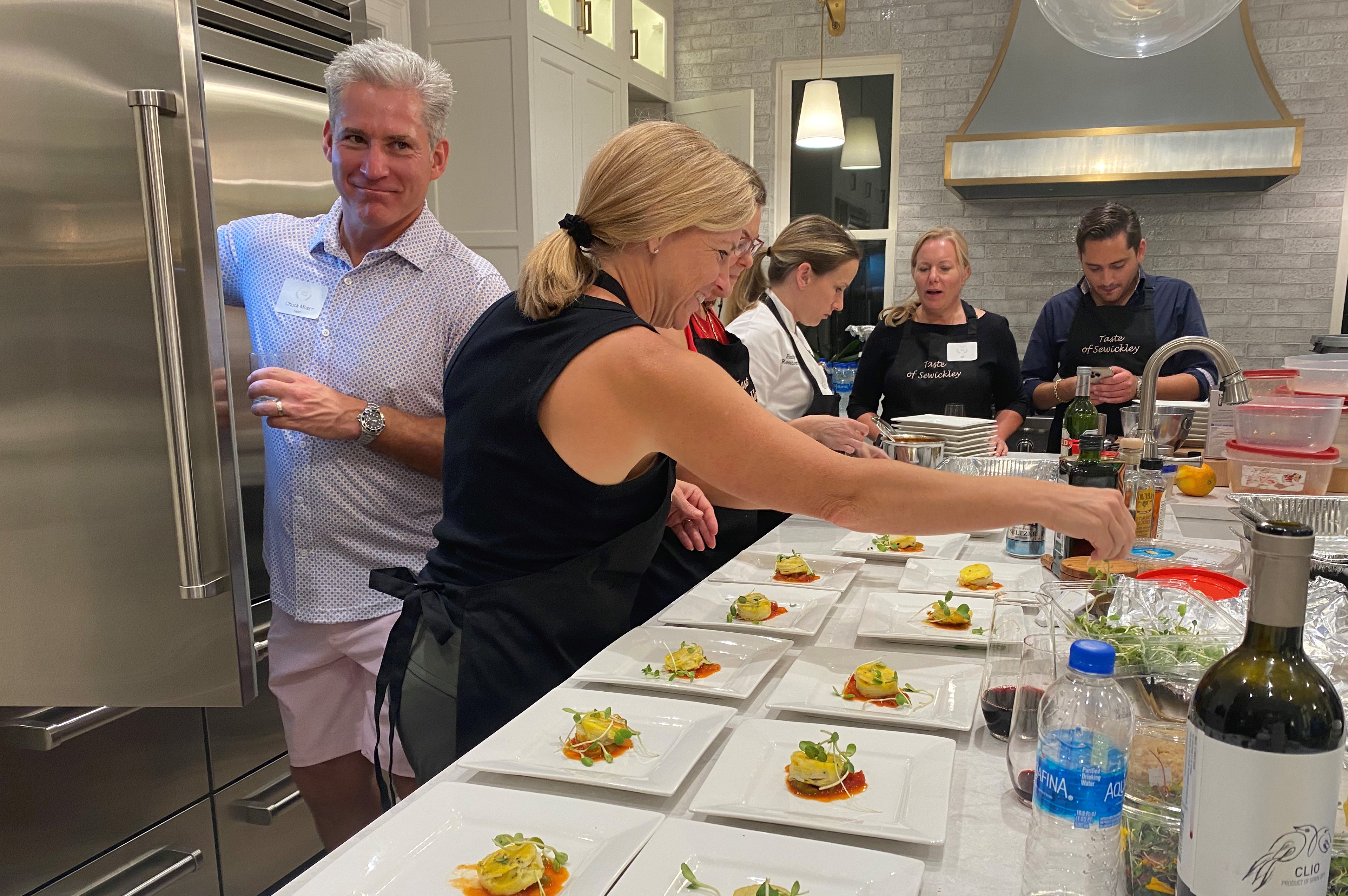 The kitchen is abuzz with action as chefs prepare the tortillas de patatas.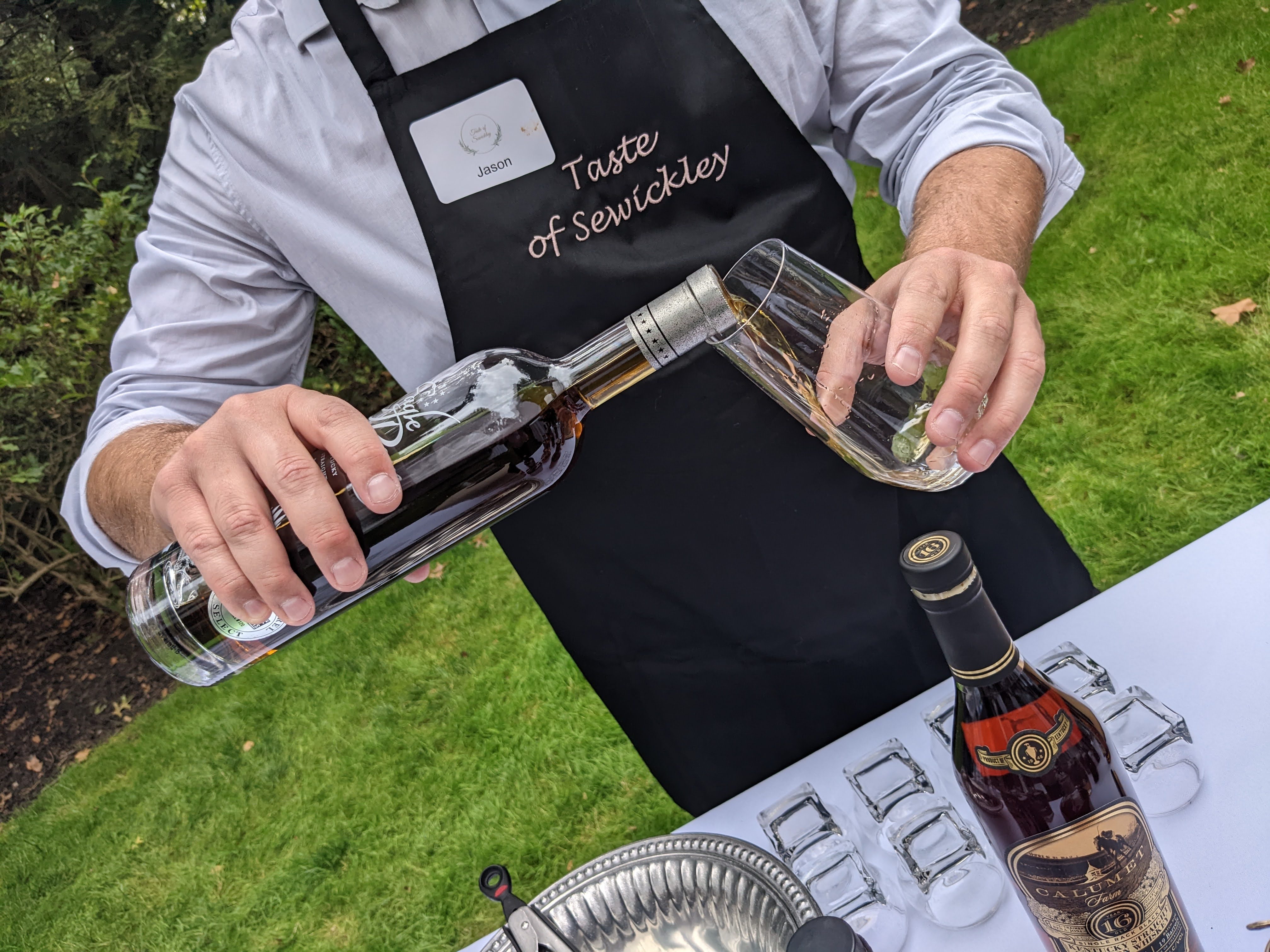 Wine pairings and carefully selected drink offerings added to the meal.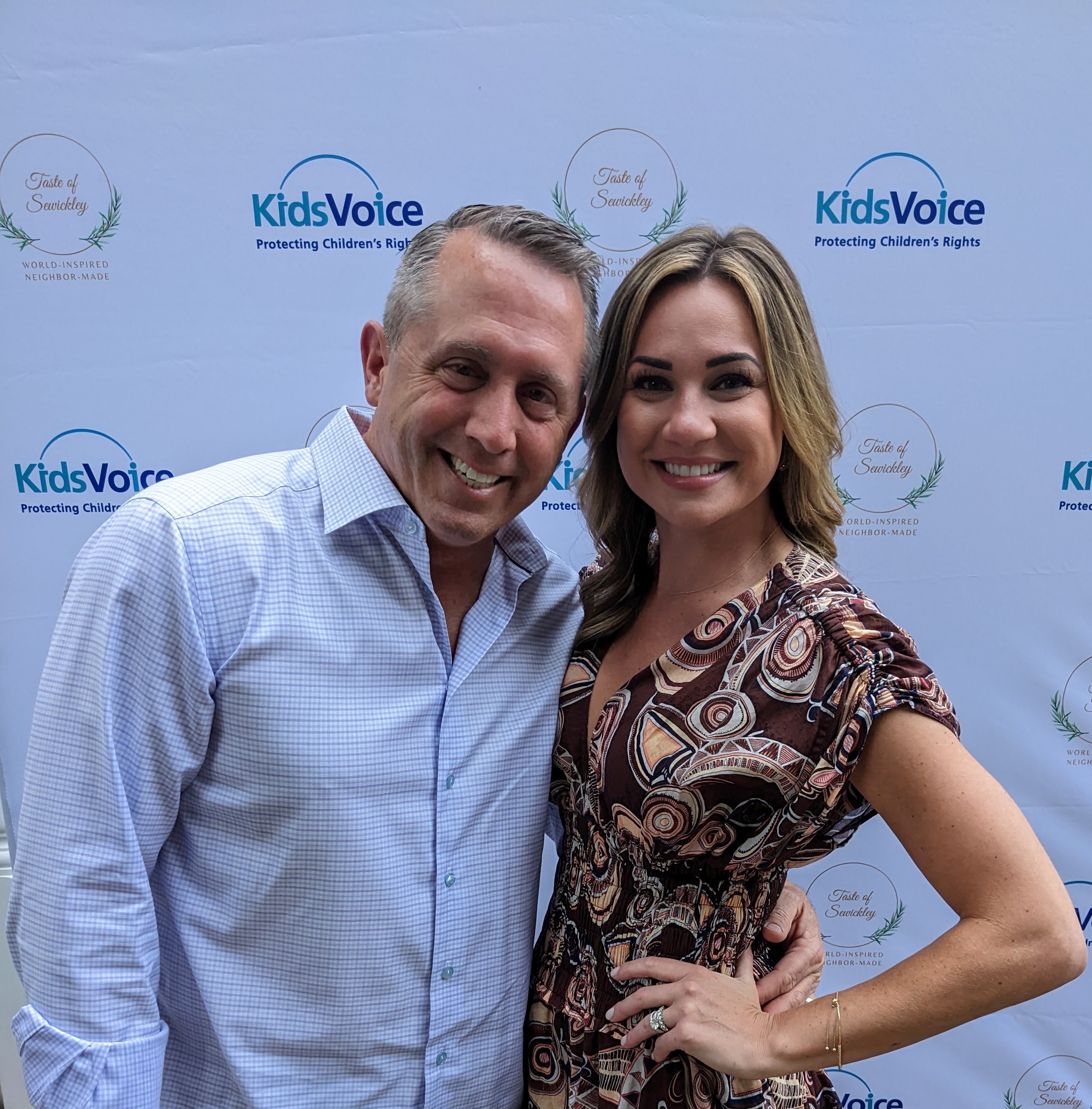 Guests Bob and Katie Coy pose for a picture.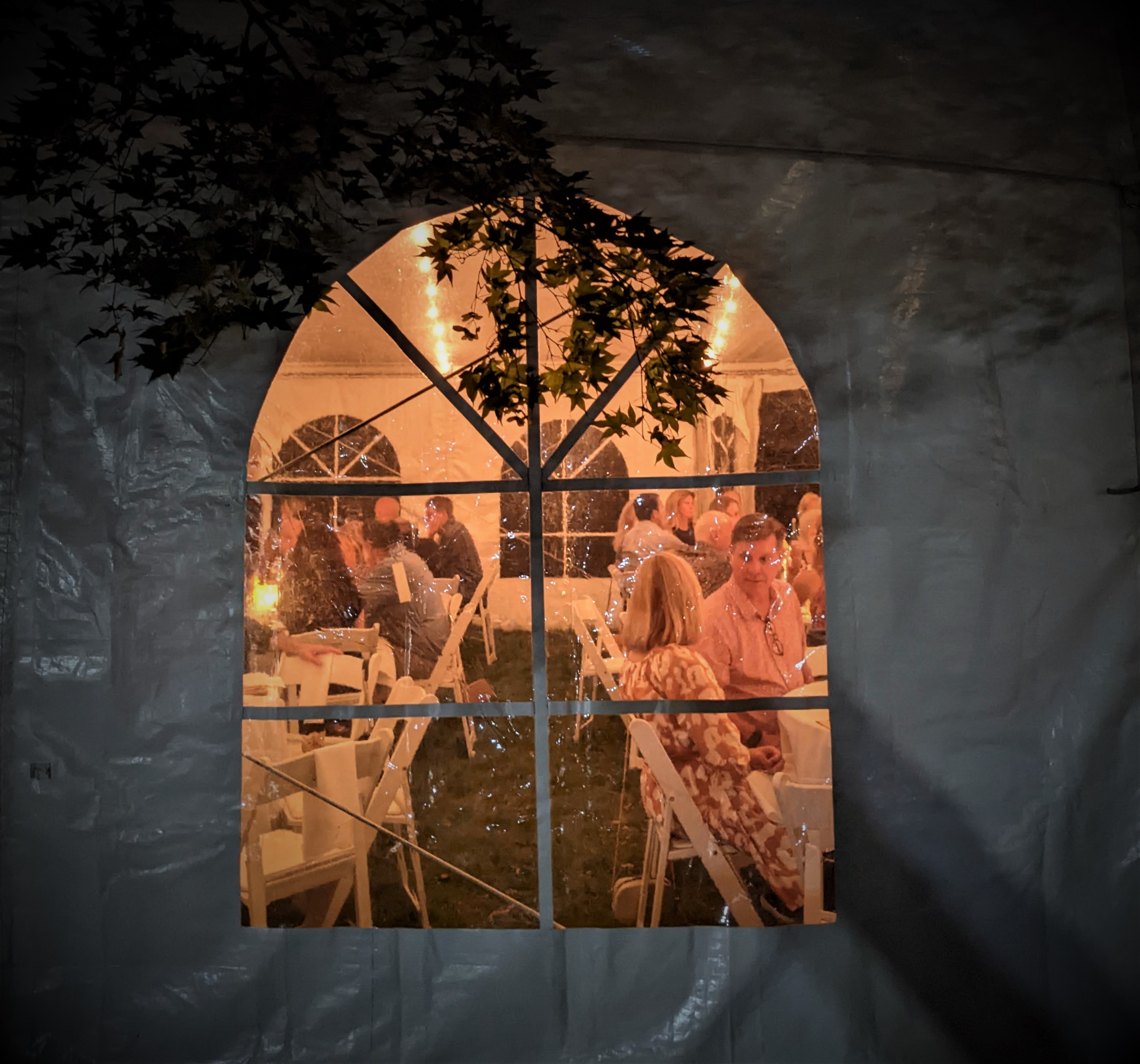 Guests chat and enjoy their meal after the sun goes down.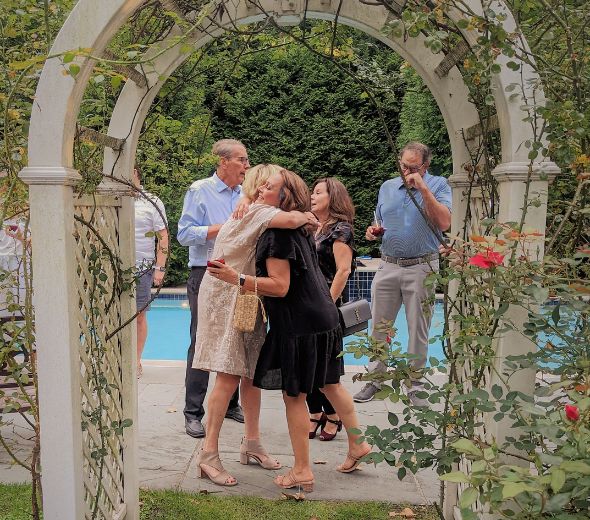 Guests hug and chat during cocktail hour.
Co-hosts, in order, Barb and Chuck Moser and Greg and Susan Kaminski get together for a picture in between courses.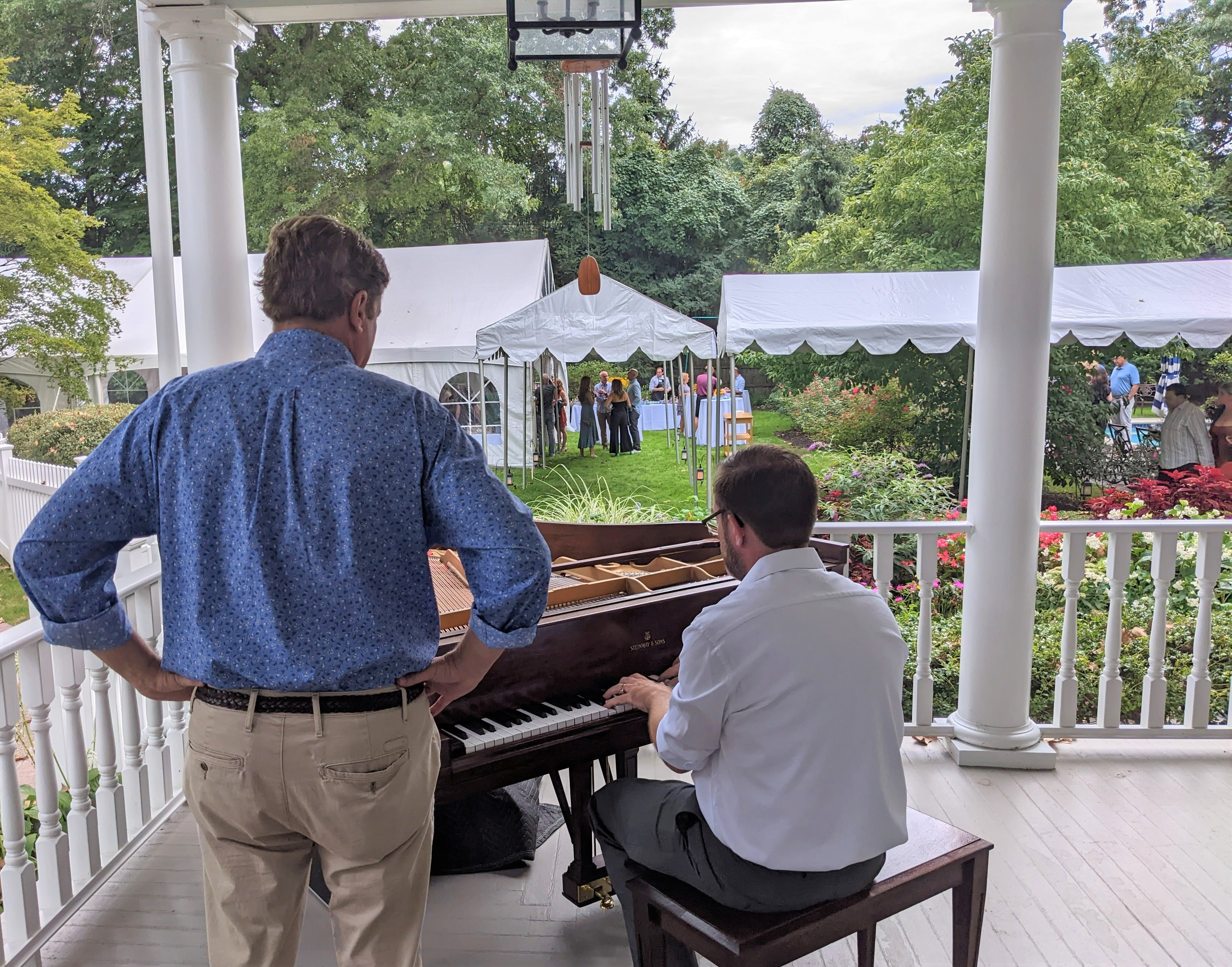 Ray Clause accompanies cocktail hour with a portfolio of classics played on a 100-year-old Steinway he recently restored.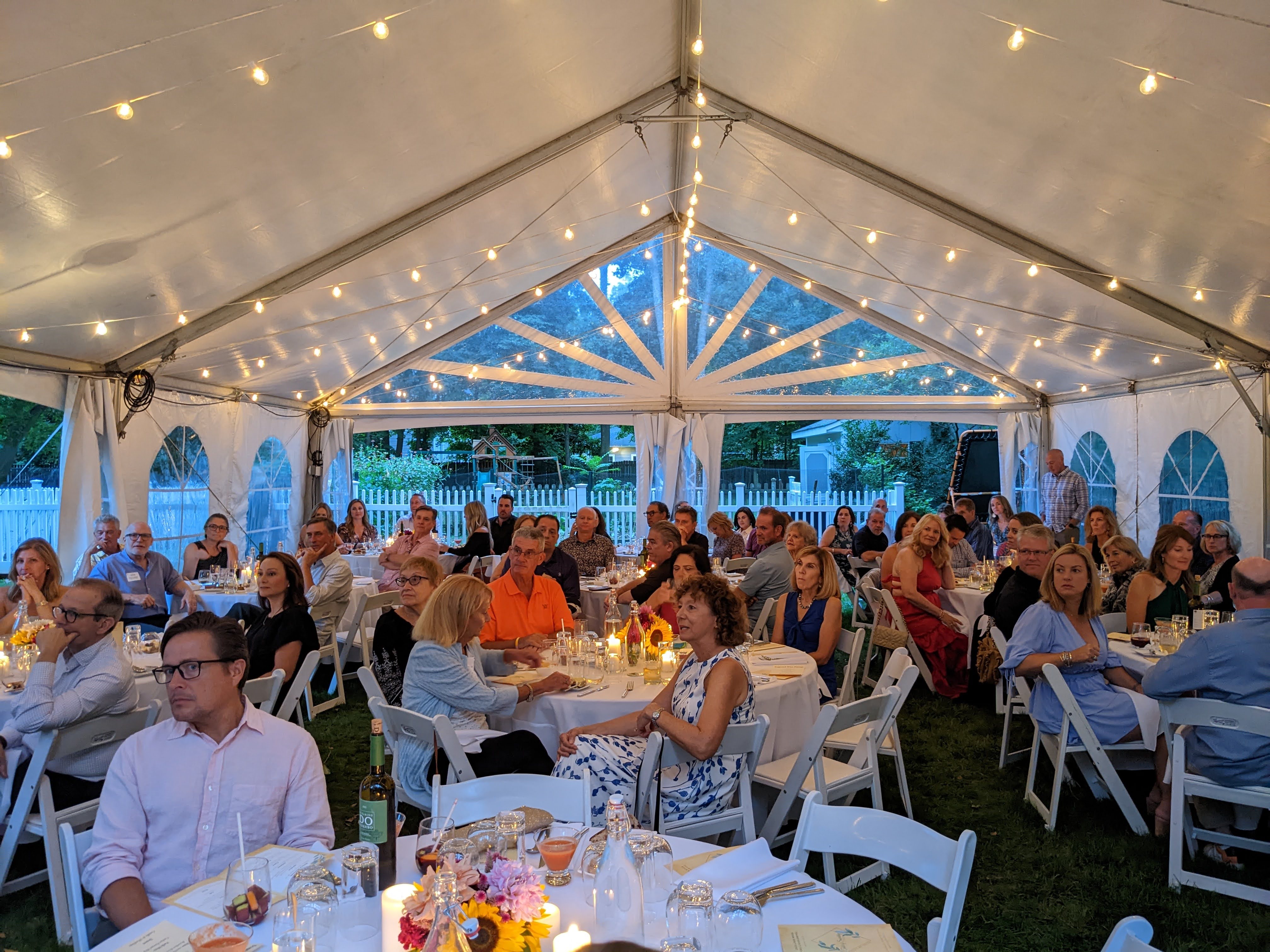 Guests listen to a toast from the hosts before dinner.
2022 Taste of Sewickley Sponsors
Stay Informed
Never miss an update! Sign up for the KidsVoice newsletter to learn about upcoming events, announcements, donor and volunteer opportunities, and current initiatives.