Taste of Sewickley 2021 Raises $110,000 for KidsVoice!
After a year's hiatus, the much-anticipated fifth annual Taste of Sewickley to benefit KidsVoice returned on Saturday, Sept. 11, with an Italian dinner prepared and served by Sewickley neighbors.
The annual event is co-hosted by Chuck and Barb Moser and Greg and Susan Kaminski, and is completely run by volunteers. Chuck and Greg are members of the board of directors at KidsVoice.
Each year, a carefully curated menu is created to reflect a new theme and is accompanied by wine pairings and a matching signature cocktail. New this year was a breathtaking performance by Elizabeth Edwards, a talented cellist who is entering her third year at Juilliard, to welcome guests.
Sponsors of the event were Charles Schwab, Huntington Bank, and Presidio.
This year's eight-course meal was inspired by the food and travel show, Stanley Tucci: Searching for Italy. Courses included Arancini (decadent stuffed rice balls), Radiatori Amatriciana (tomato sauce, cured meat and cheese over pasta and adorned with fresh greens), Pesce Giacomo (glazed sea bass with Milanese herbs), Bistecca alla Fiorentina (char-grilled Tuscan-style steak), salads, gourmet meats and cheeses, homemade cannoli and artisan breads, and much more.
Dinner was served outdoors in the beautiful tiered garden of a private residence. See snapshots of the event below!
Each Taste of Sewickley is curated around a different theme. This year's dinner was inspired by the travel and food show, Stanley Tucci: Searching for Italy.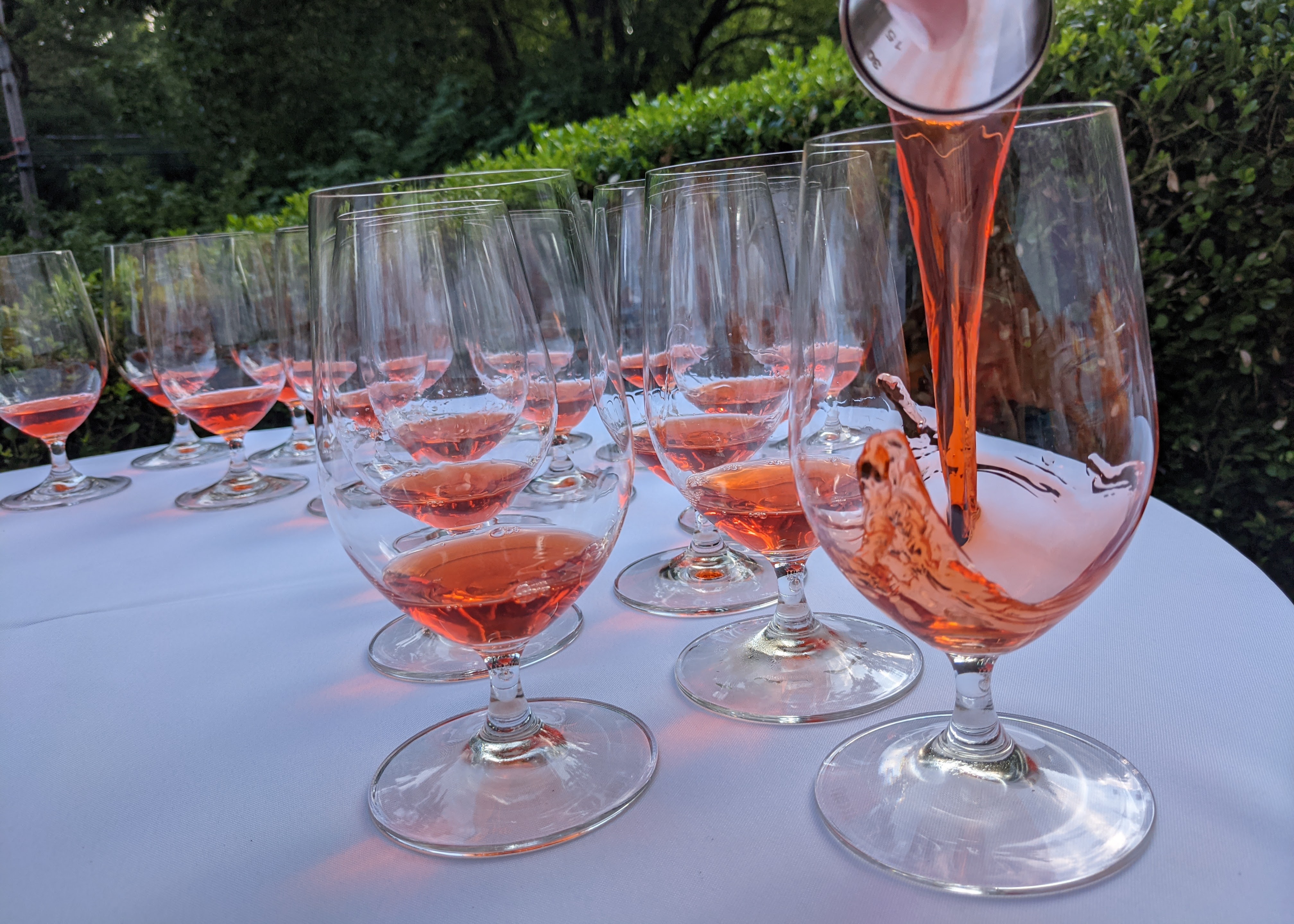 An Aperol spritzer was waiting for each guest as they arrived.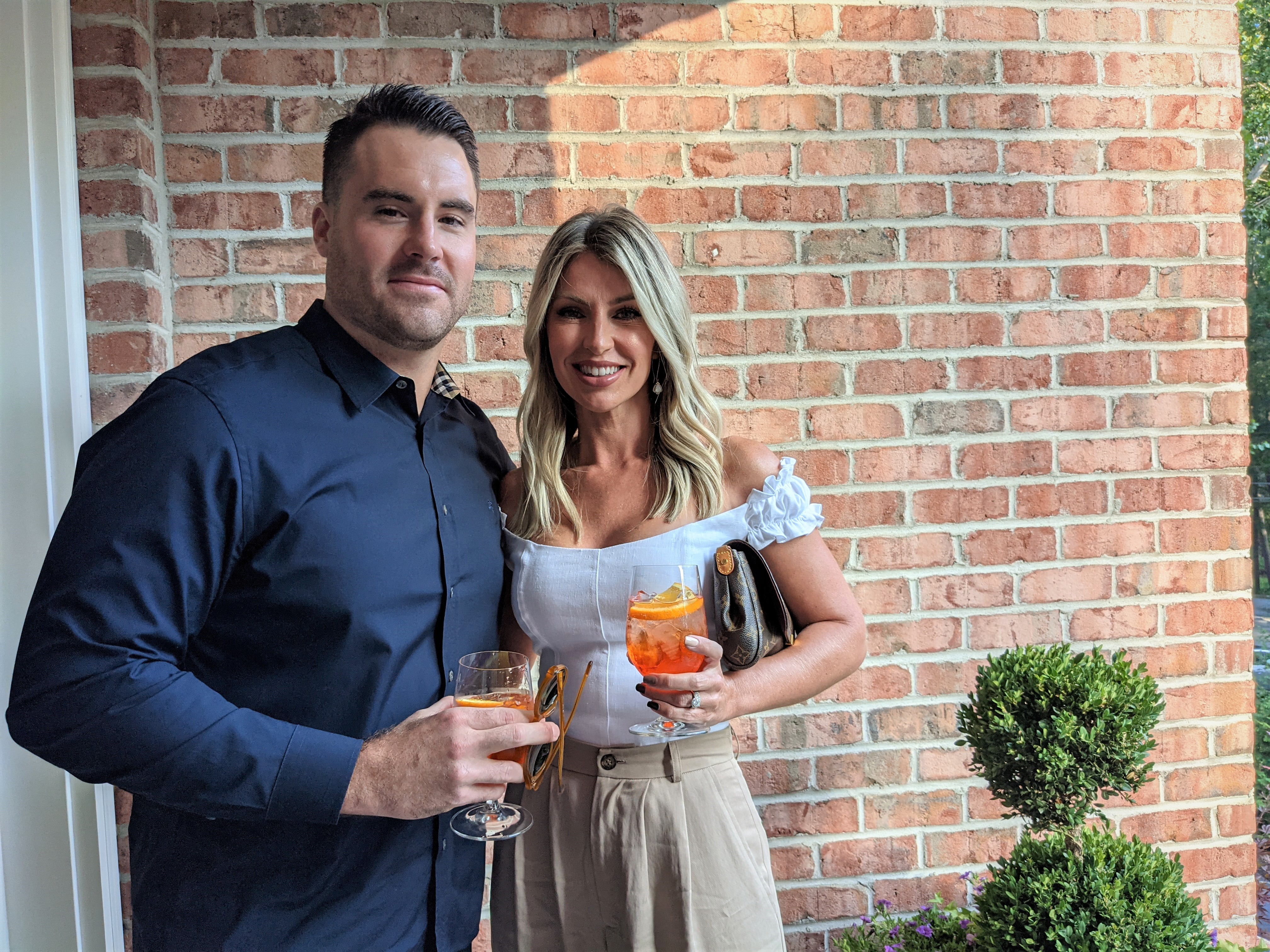 As guests begin to arrive, Anthony and Jill DiPasquale pose for the camera with signature drinks in hand.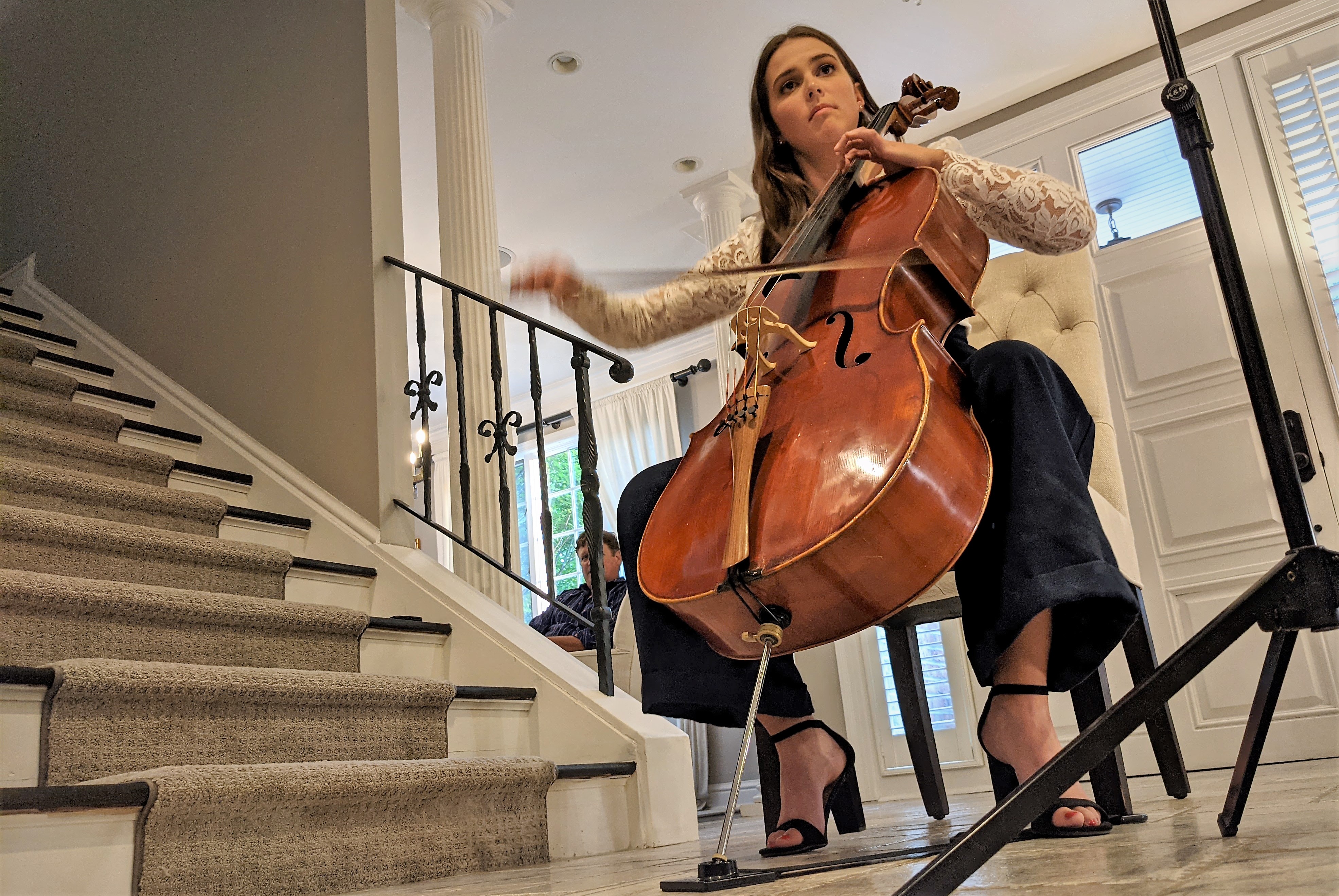 Cellist Elizabeth Edwards, a third year Juilliard student, welcomes guests with a program featuring Italian composers.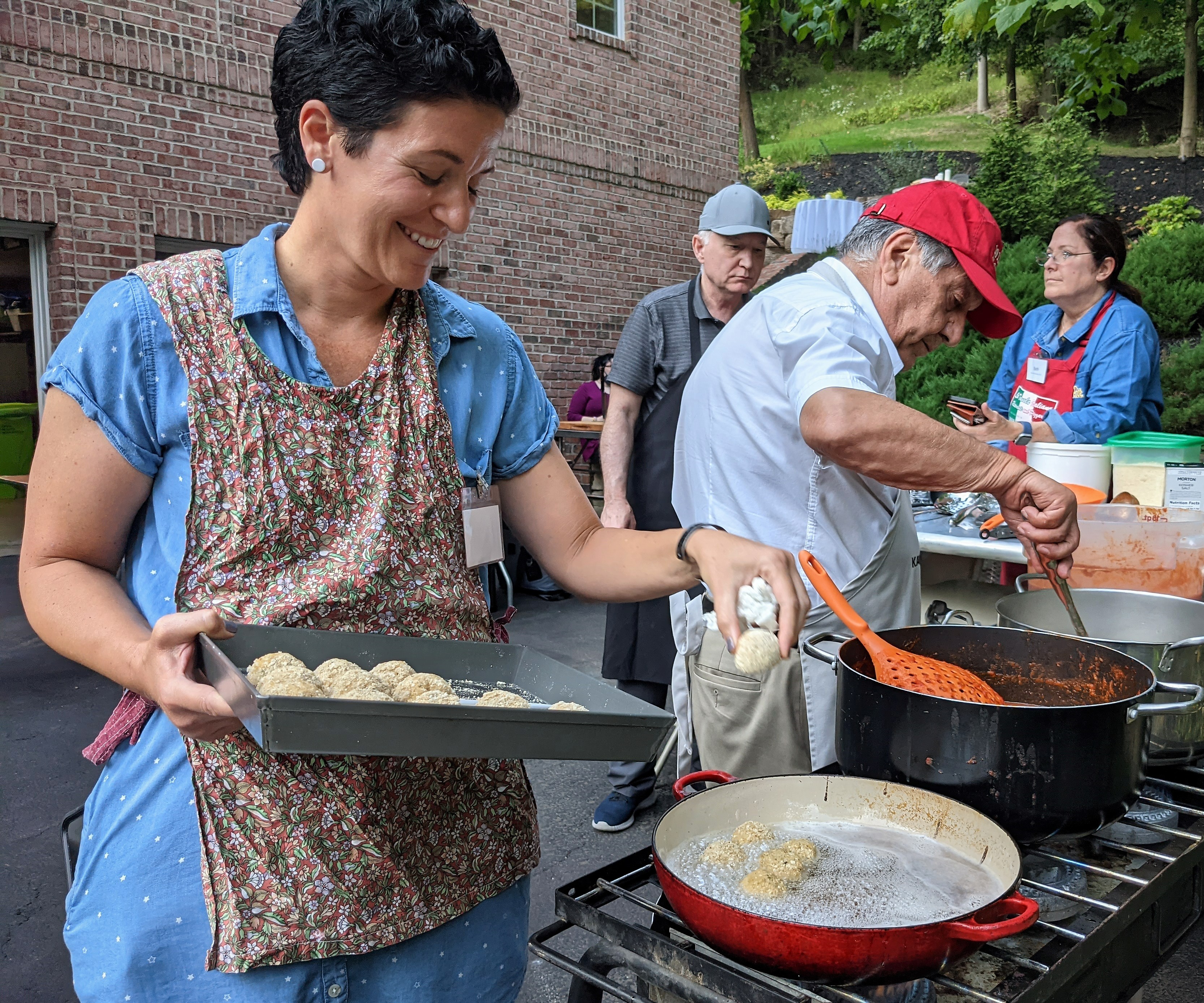 Volunteer chef Breonna Frisk drops arancini (stuffed rice balls) into the frying pan. She made meat-filled and vegetarian options.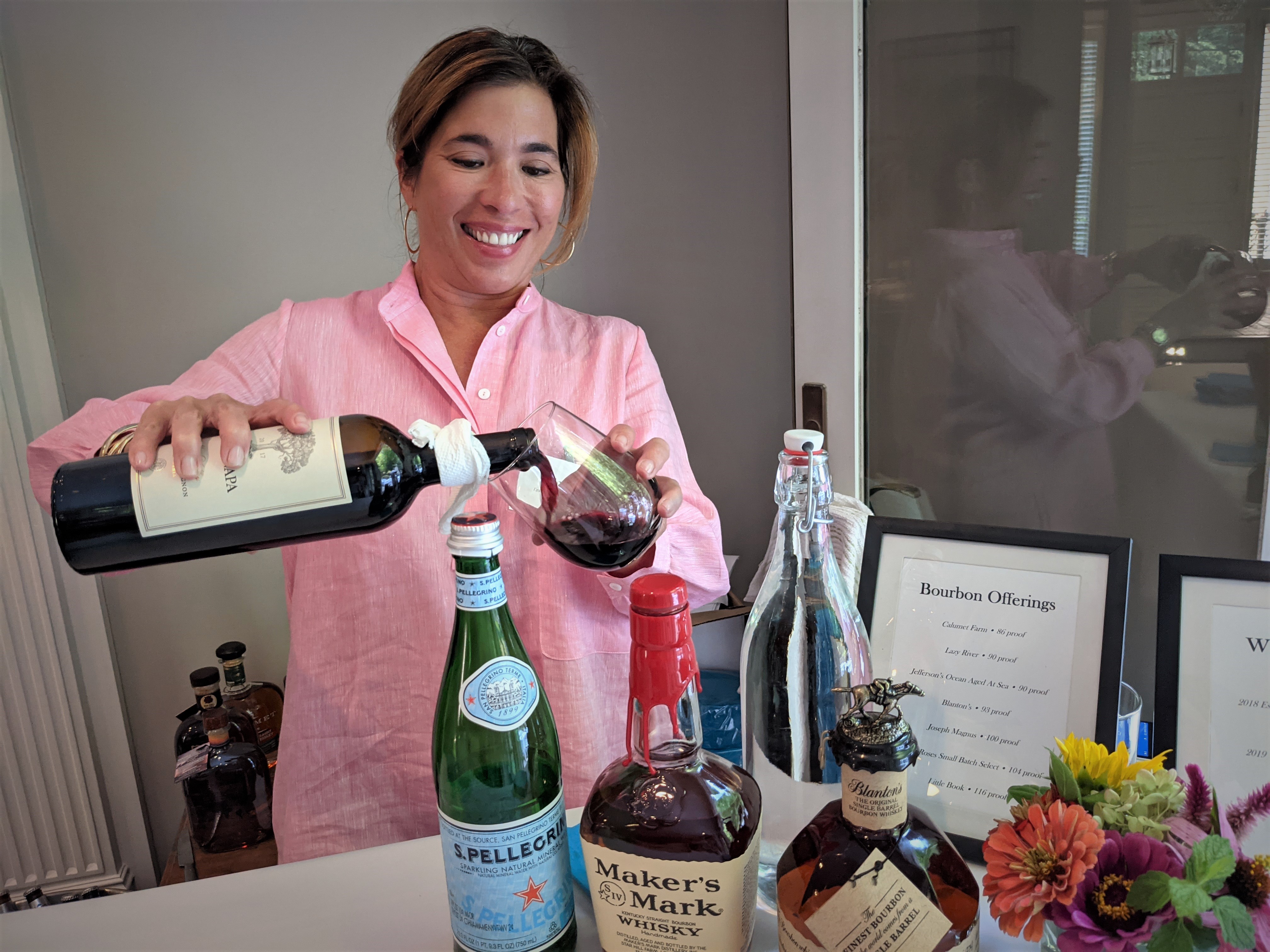 Tiger Batlas volunteered as the bartender for the evening. A selection of wines were chosen to match the meal.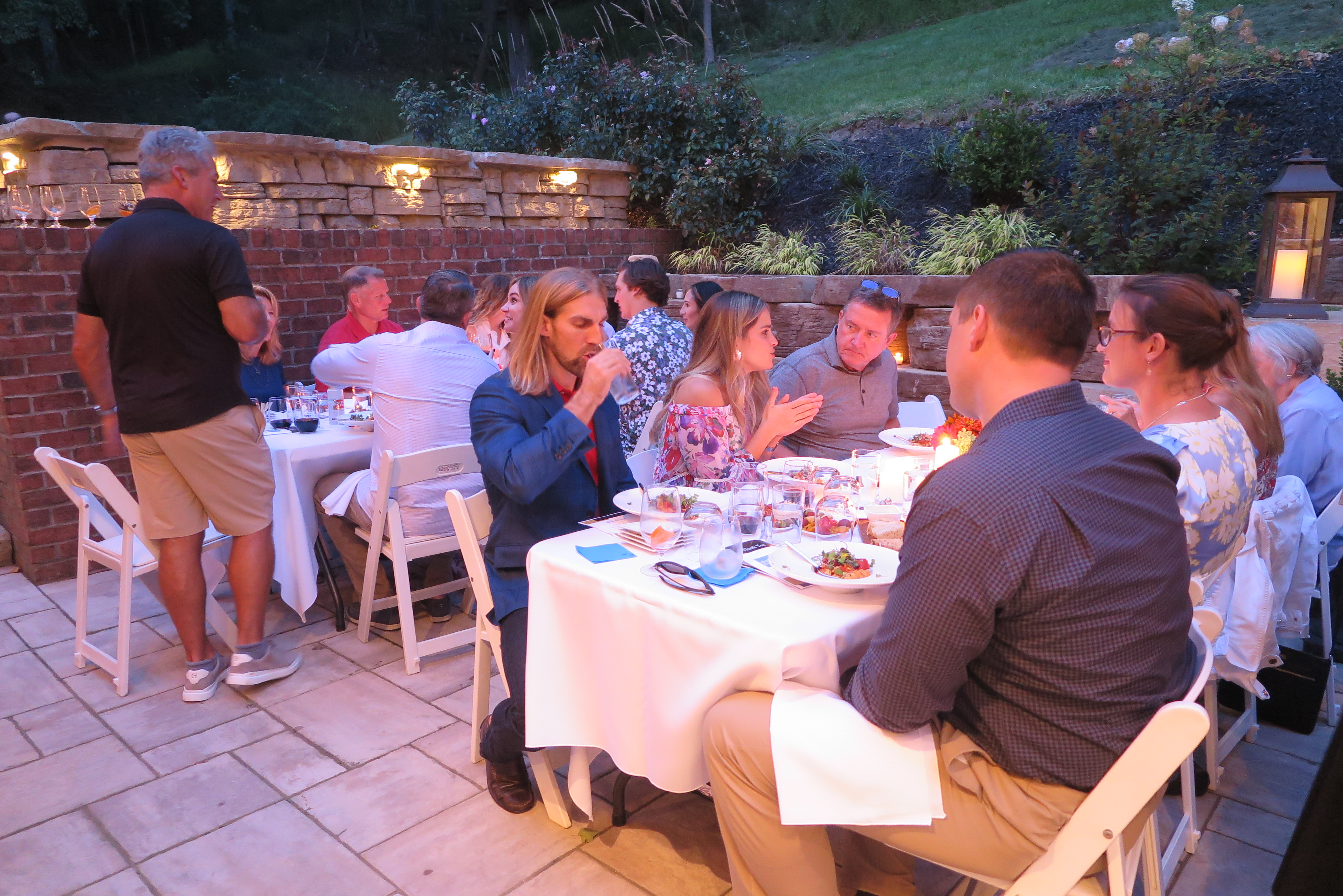 Guests enjoyed eight courses, including the pasta dish, Radiatori Amatriciana, pictured here, amidst a beautiful stone-tiered garden.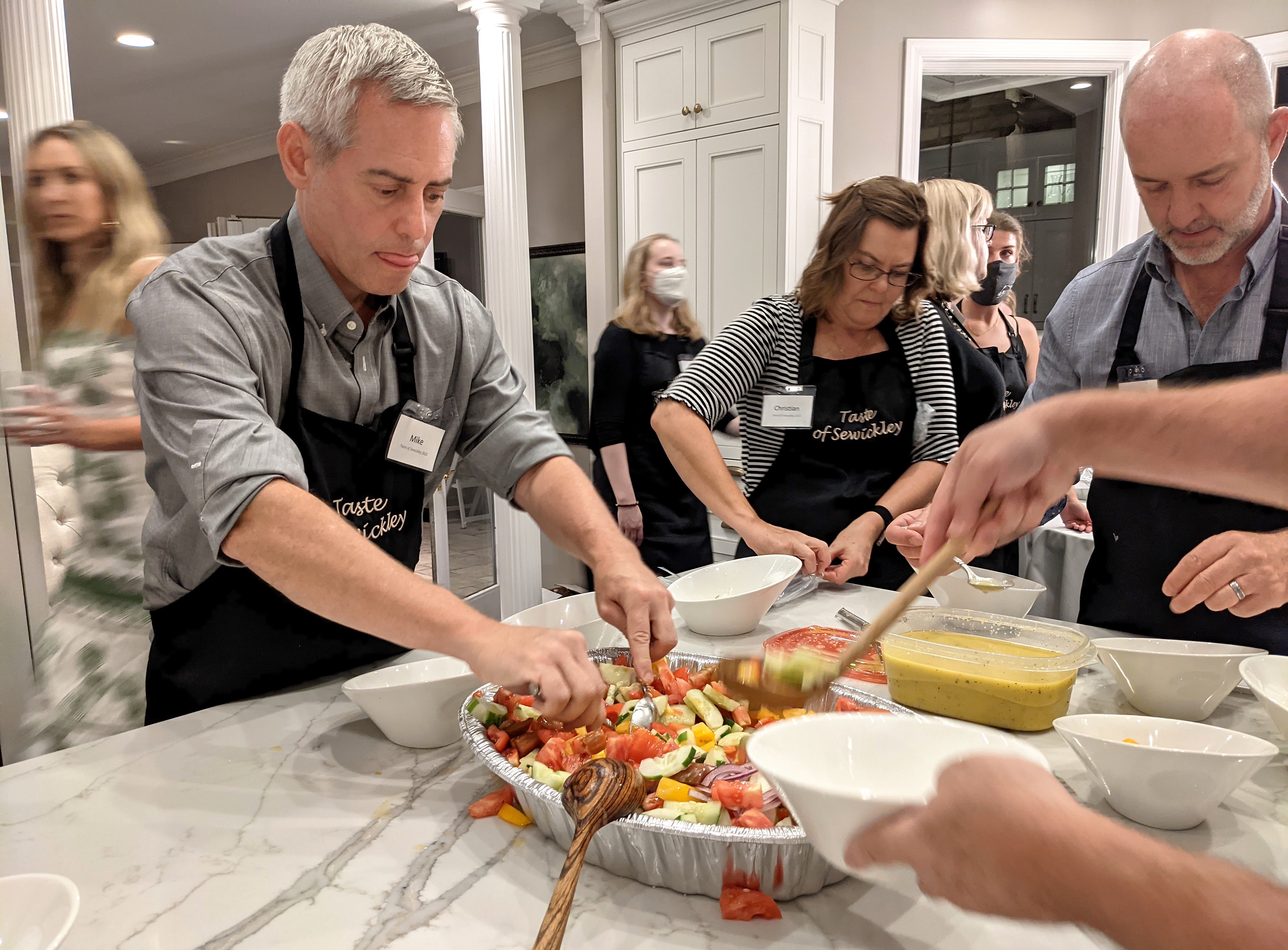 Volunteer chefs Michael Cevarr, Christian Stampfel, and Kirk Fordham plate the salad course in the food prep area.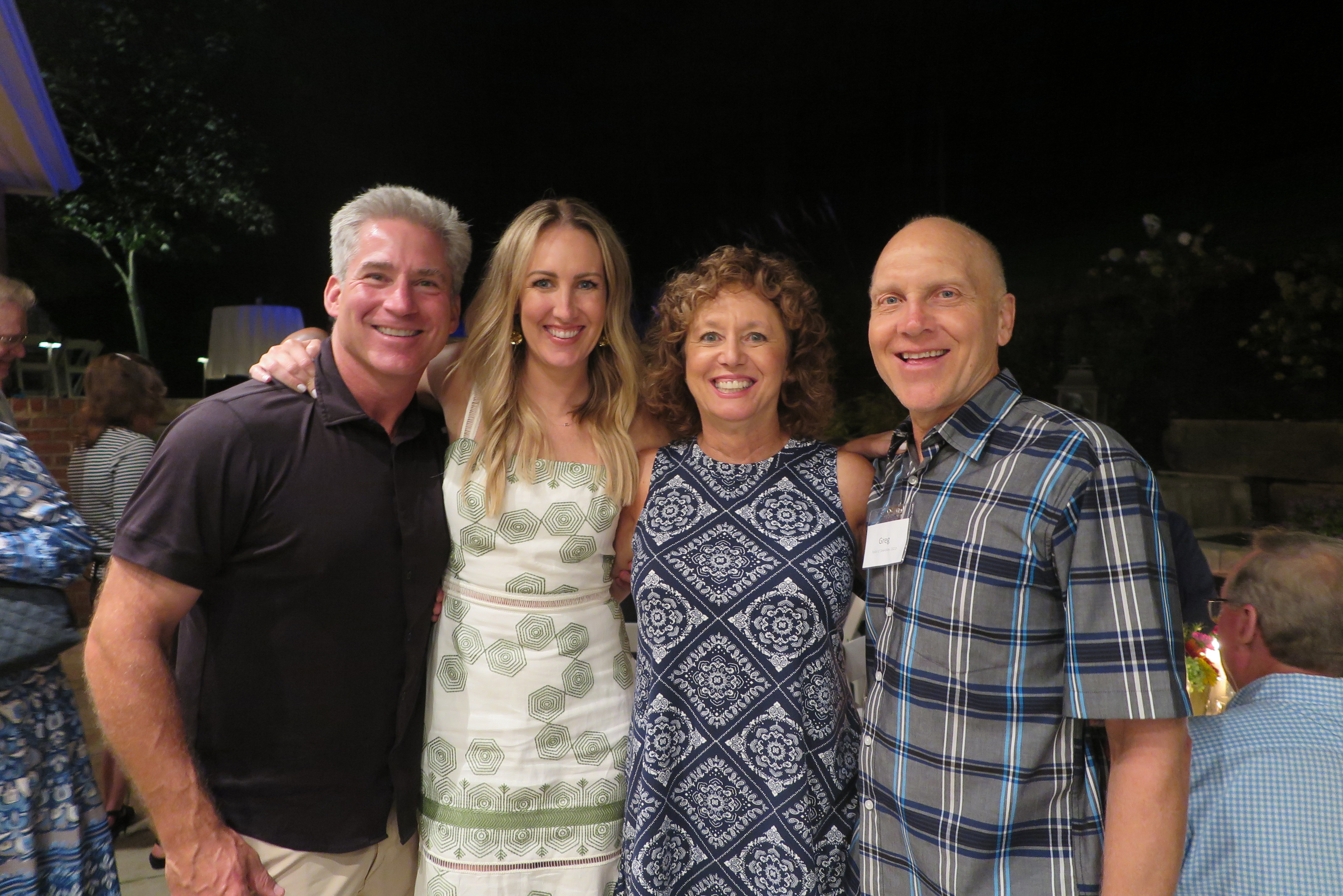 The hosts take a moment from mingling for a photo. From left to right: Chuck Moser, Barb Moser, Susan Kaminski, and Greg Kaminski.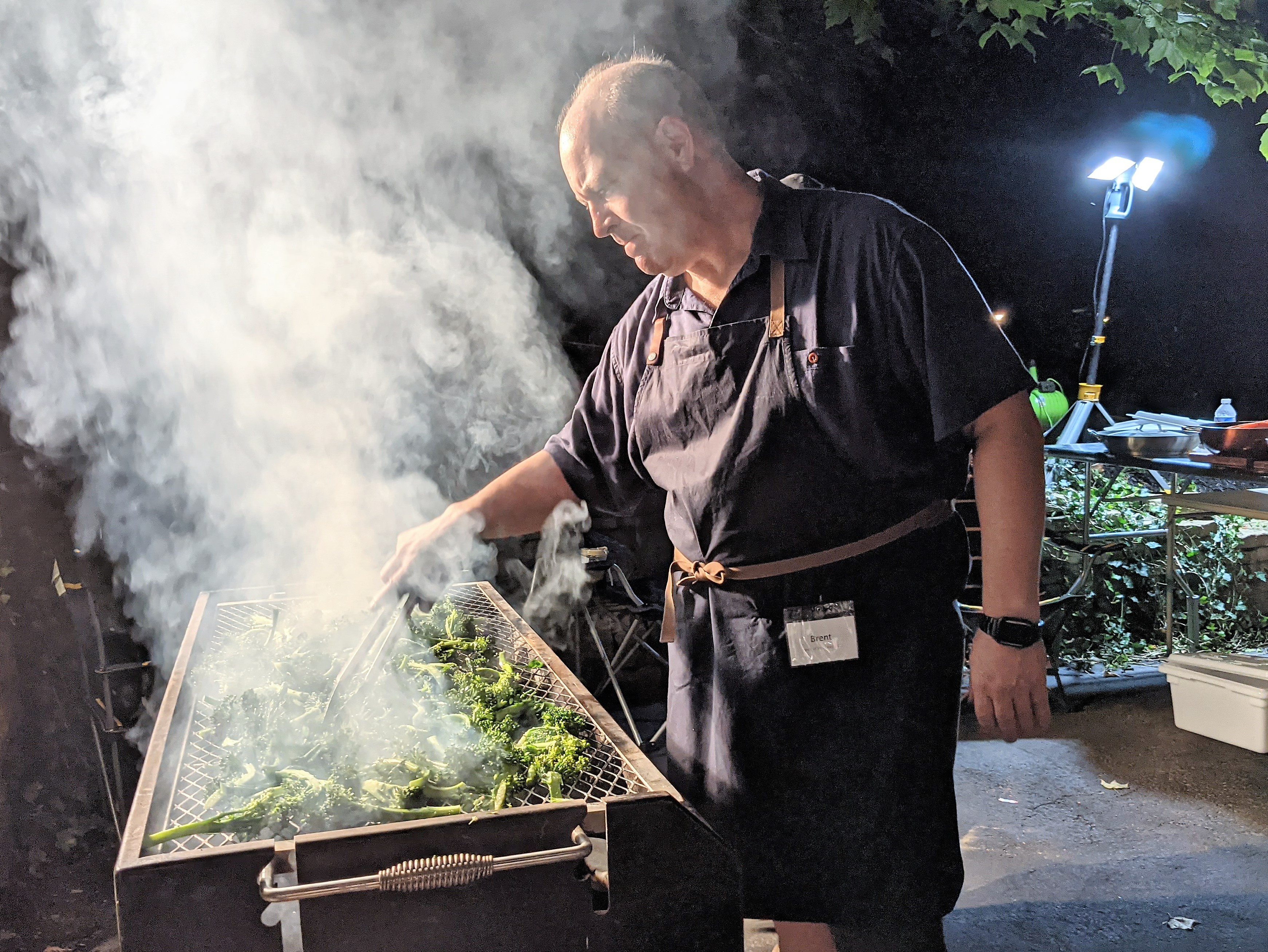 Brent Steinley grills broccolini in the outdoor kitchen at Taste of Sewickley 2021.
2021 Taste of Sewickley Sponsors
Stay Informed
Never miss an update! Sign up for the KidsVoice newsletter to learn about upcoming events, announcements, donor and volunteer opportunities, and current initiatives.