Kites & Crafts at
Carnegie Science Center
Over the course of five fun-filled hours on May 14, 2022, KidsVoice's 16th annual Kites for Kids directly reached hundreds of families from Allegheny County and beyond.
Carnegie Science Center made for the perfect backdrop for the event, which was the first in-person Kites for Kids since 2019. Colorful kites decorated by KidsVoice clients in the foster care system "flew" above the space-themed Peirce Gallery, adorning the center's signature spiral rampway.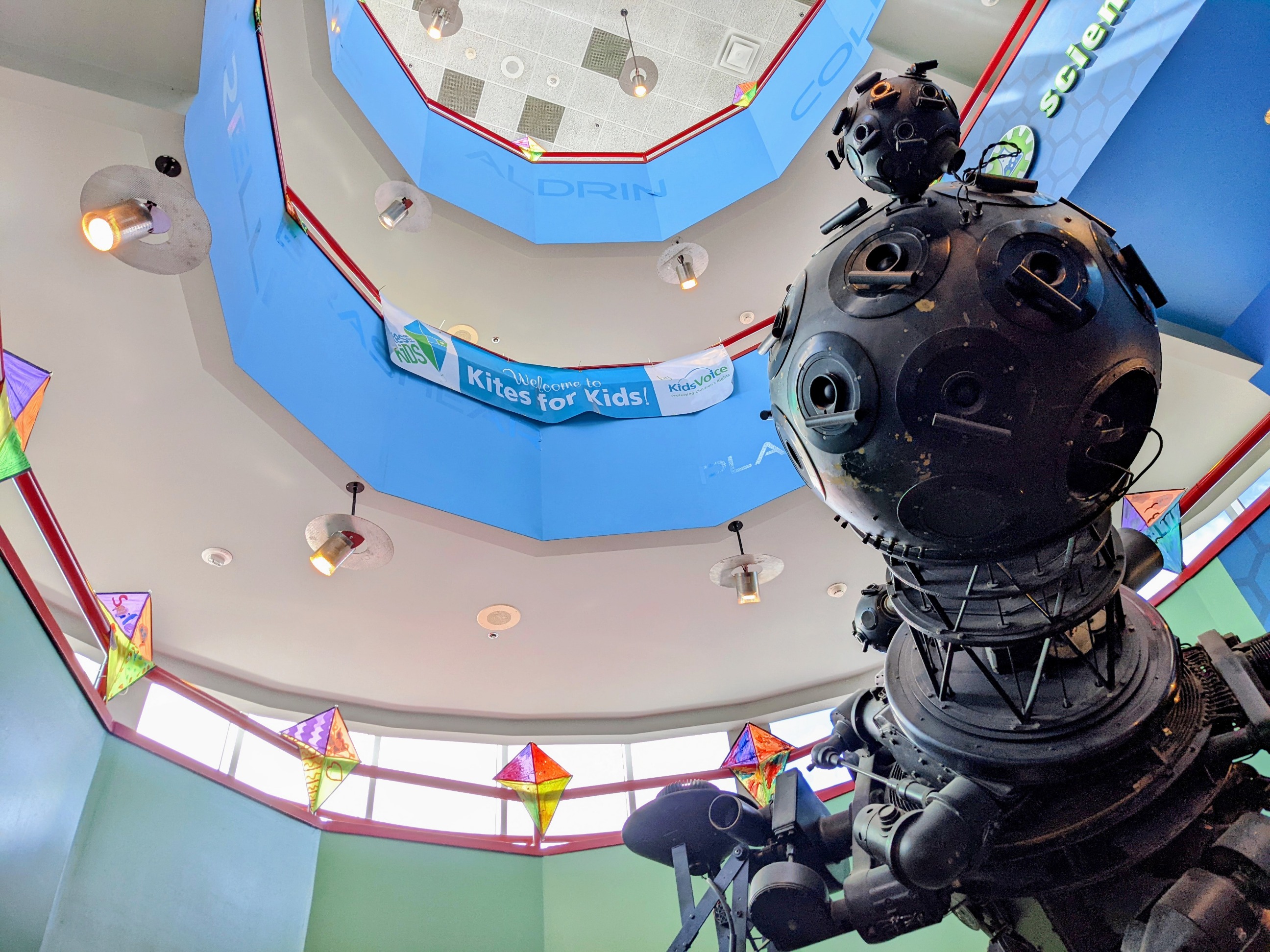 Children got to use their art and creative skills to make flight- and science-themed crafts stations, including stained-glass-inspired kites, spiral whirligigs, animal masks, and more. Periodic pop-up science programs joined the festivities in the lobby.
Volunteer Rebecca, smiling as much as the Eatn' Park Smiley Cookies she was handing out, was happy to be back in person. She said Kites for Kids is always such fun and that she loves coming back year after year. In fact, many volunteers return each year, with two of this year's volunteers celebrating their 12th in-person event!
Hope Flies
A new activity this year was the Hope Flies display, which was sponsored by UPMC Health Plan, UPMC Children's Hospital of Pittsburgh, and Community Care Behavioral Health. A sky blue backdrop provided a place for visitors' hopes and dreams to take shape.
Kids and adults alike shared their hopes. Wrote one parent, "I hope my kid is seizure free." Wrote a child, "I hope I have a good life." Another wrote, "I hope I can win a million dollars."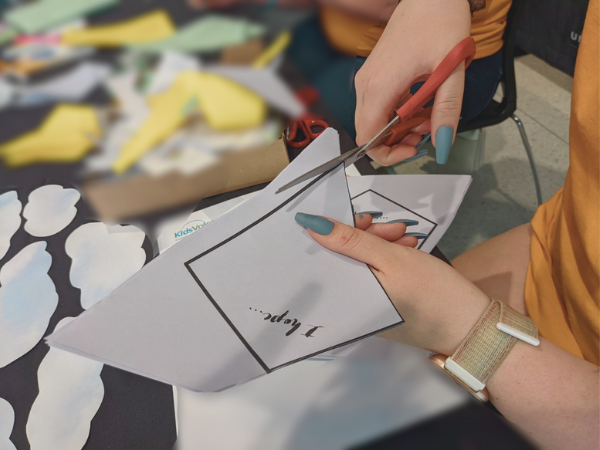 Some children weren't sure how to put their wishes into words, so they drew pictures instead! Hopes took the form of stick-figure family members, a horse, healthy plants, and rainbows.
"They [the visitors] like seeing what other people write," said volunteer Katelyn about the activity's reception. "It's nice to see what they wish for."
Another volunteer said that her favorite part was seeing the "bonding moments" between children and their adults as they discussed their hopes and dreams together.
Kites for Kids at Home
Integrating at-home activities was a priority for us this year, taking form in two ways: a take-and-make station and a virtual program reminiscent of those in 2020 and 2021.
The take-and-make station offered three craft kits that could be completed later. Children were attracted to the brightly colored crafts. Parents especially looked forward to having something to continue the day's fun during the forecasted evening storms that day.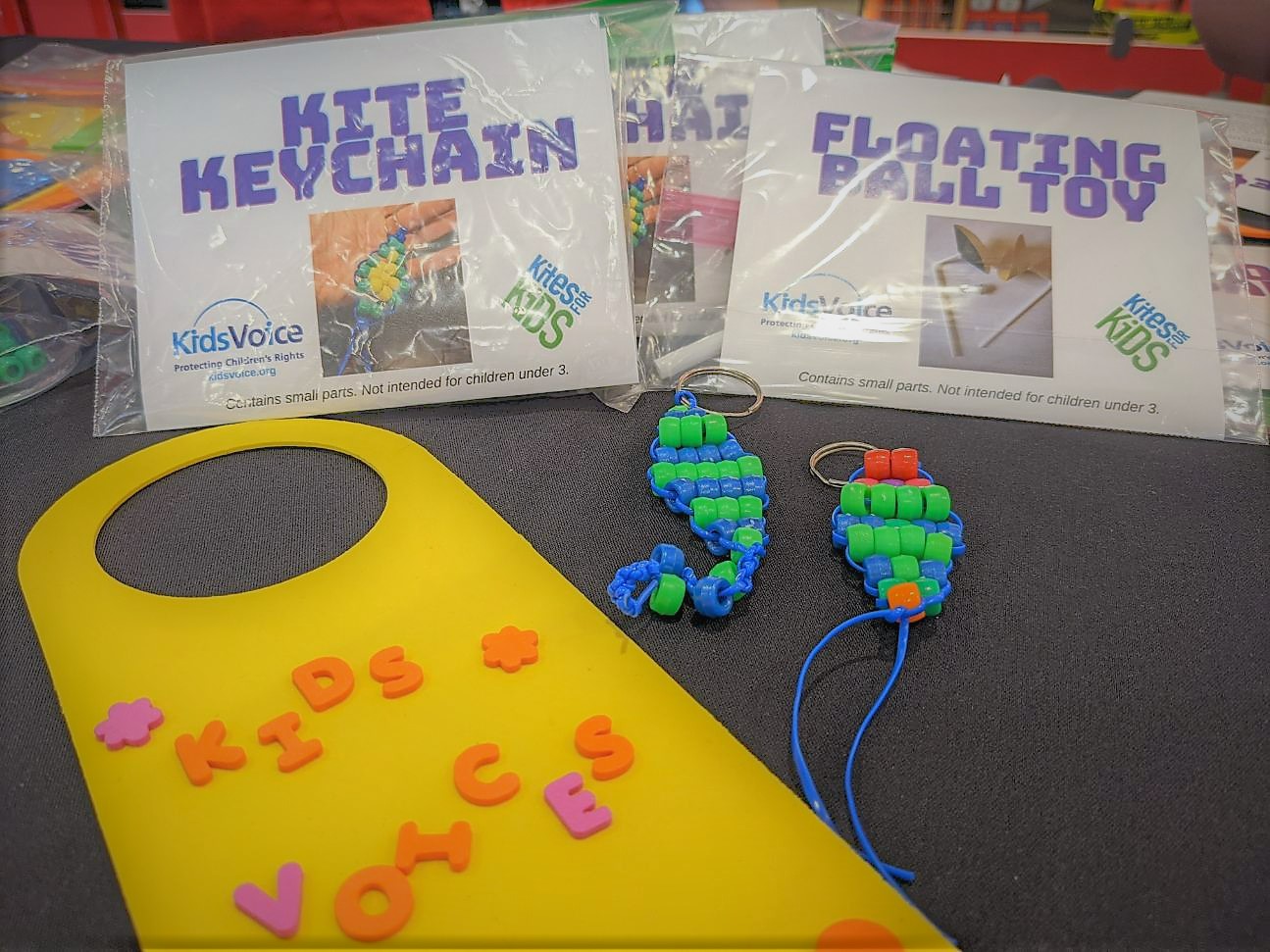 In addition to in-person activities, KidsVoice and Carnegie Science Center integrated a virtual make-a-craft program for families who could not attend the event in person. The program (view the virtual program here) took viewers through the creation of a thaumatrope, a Victorian-era optical illusion, and discussed KidsVoice's work.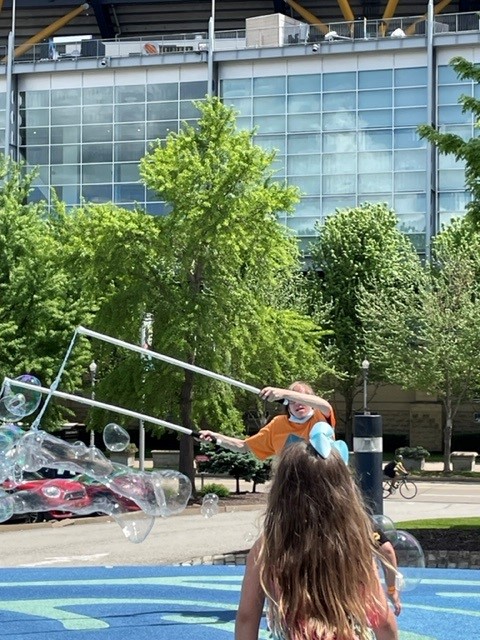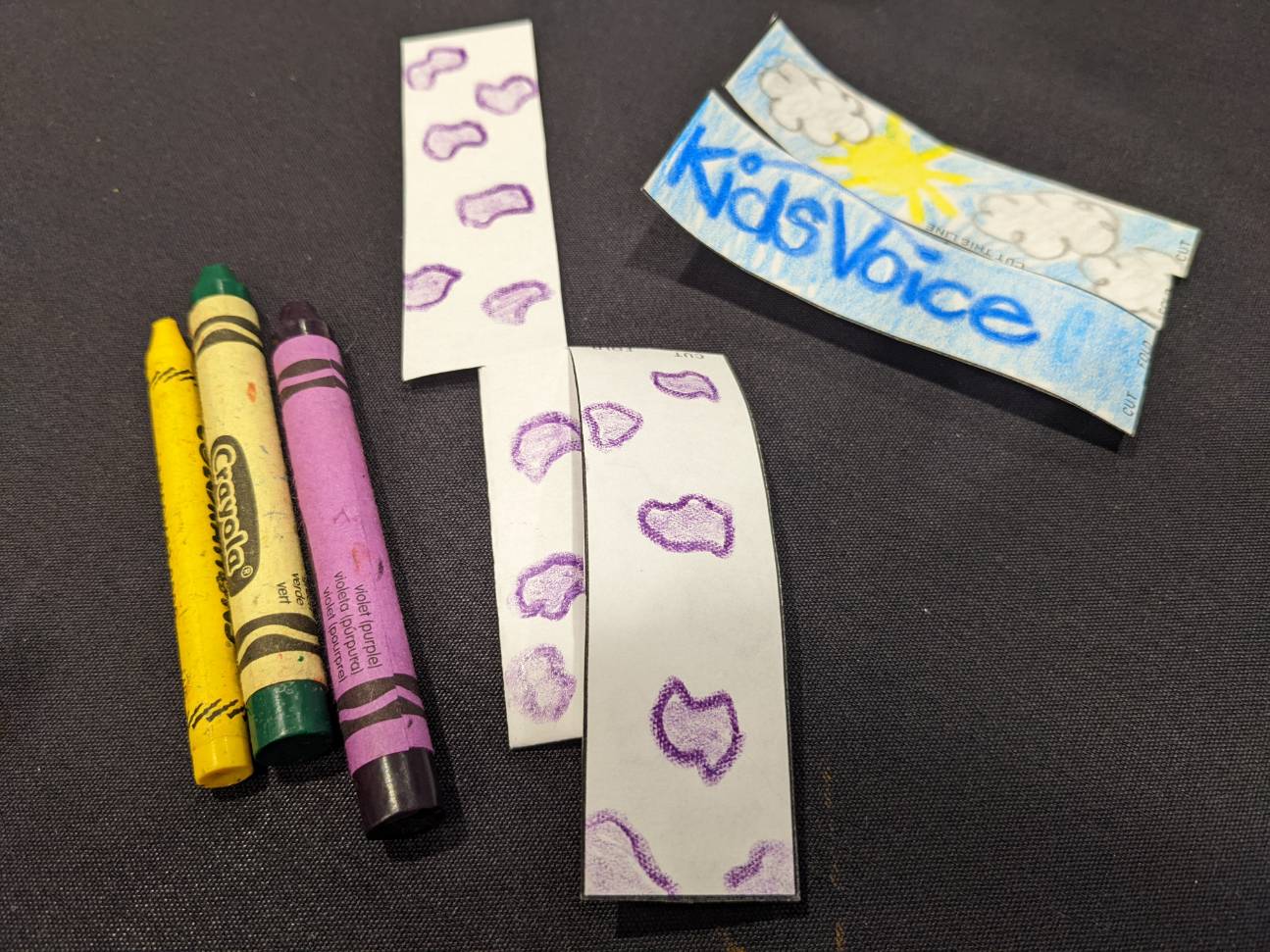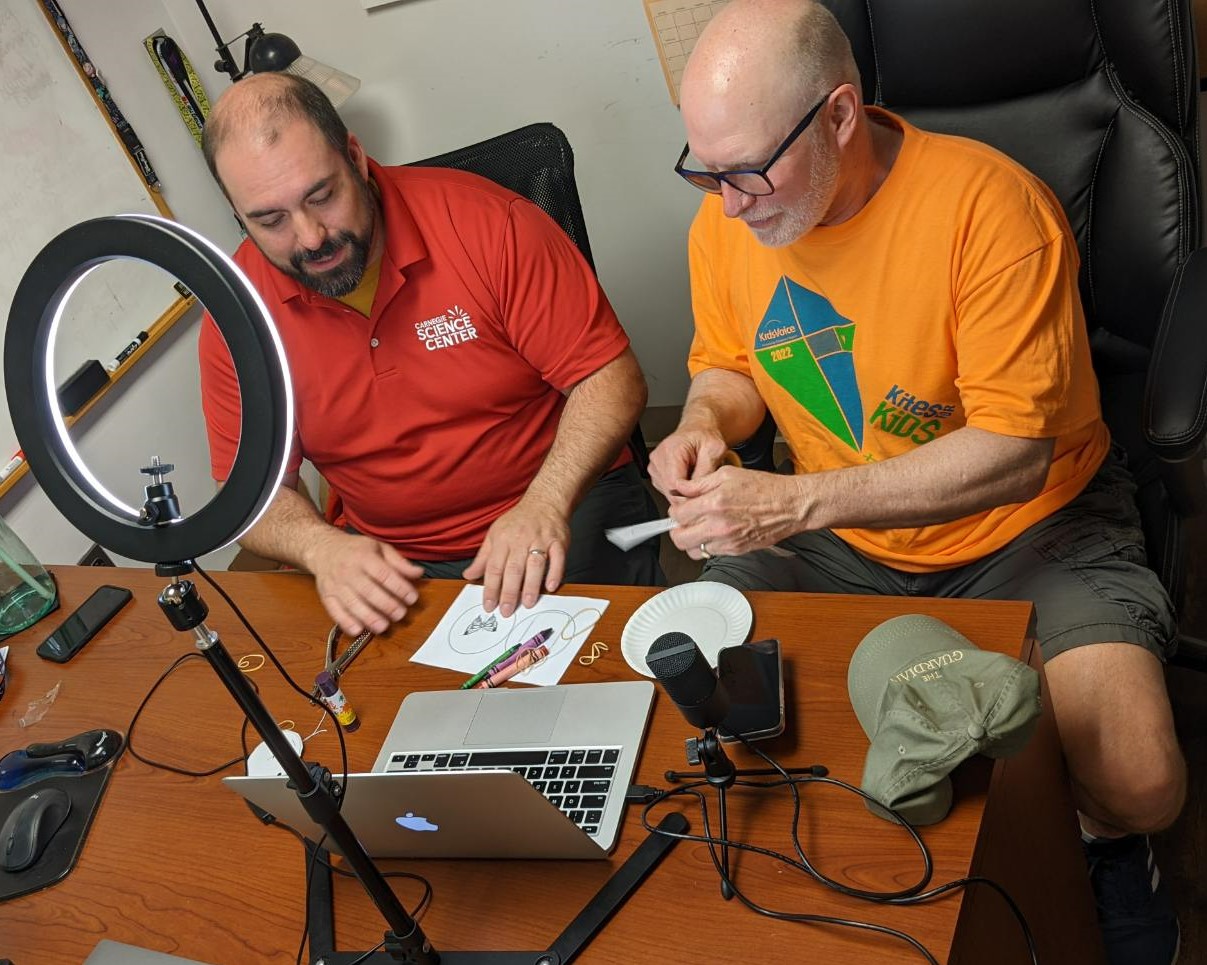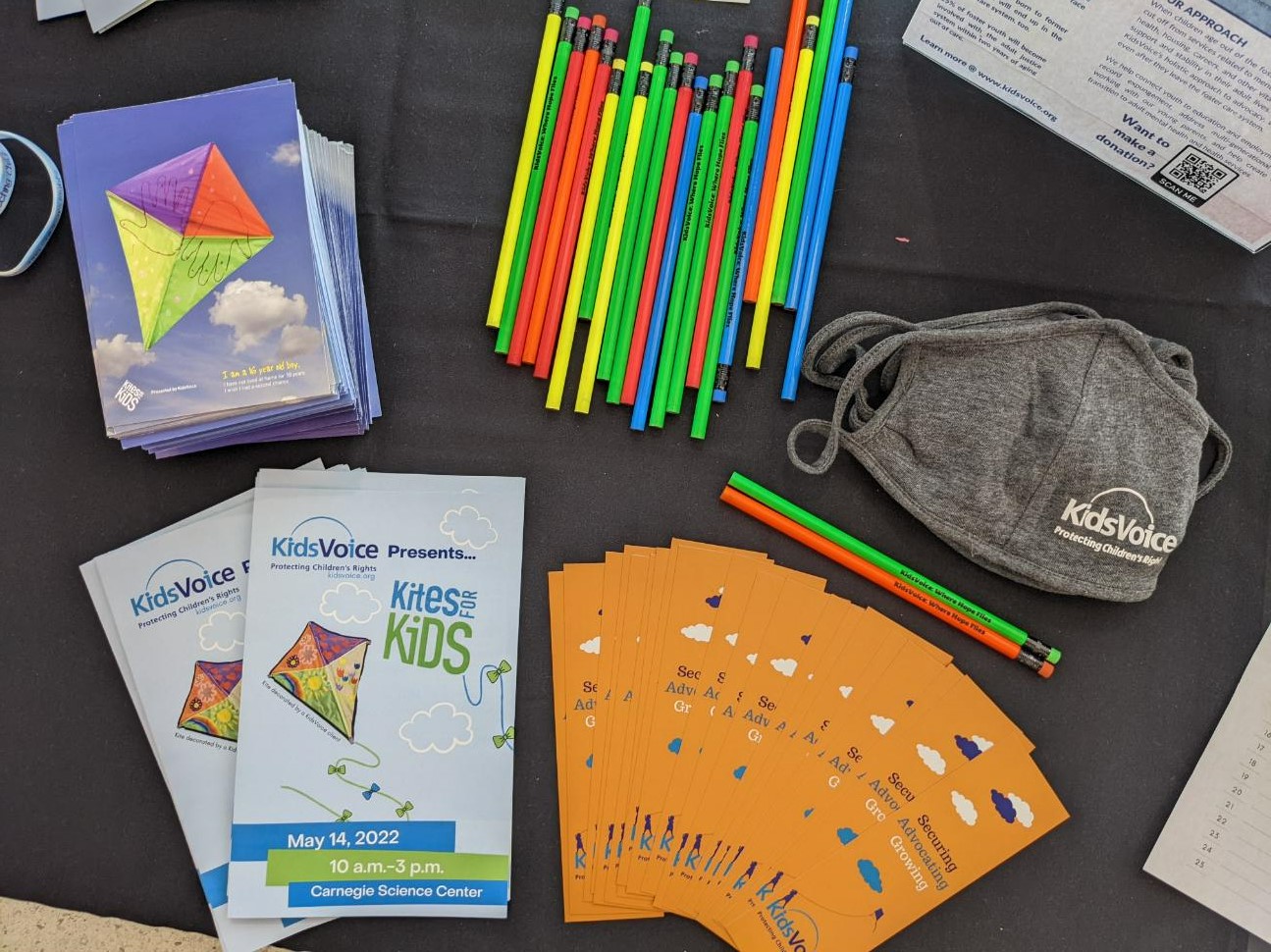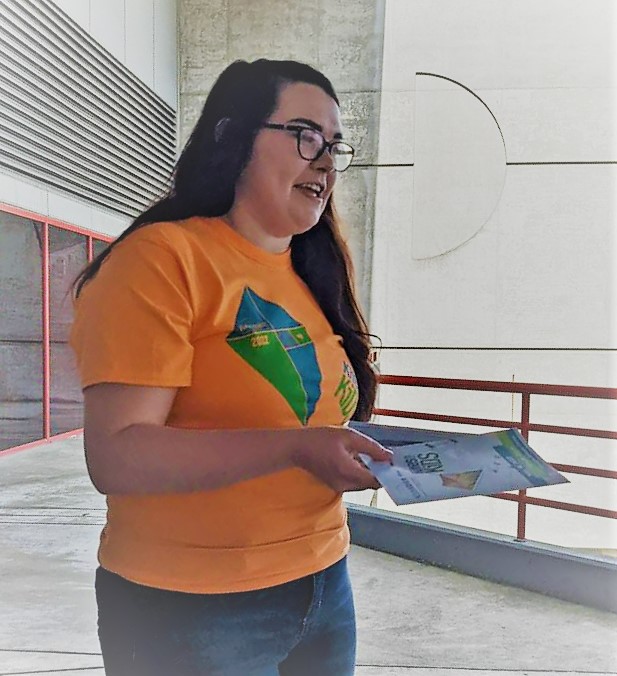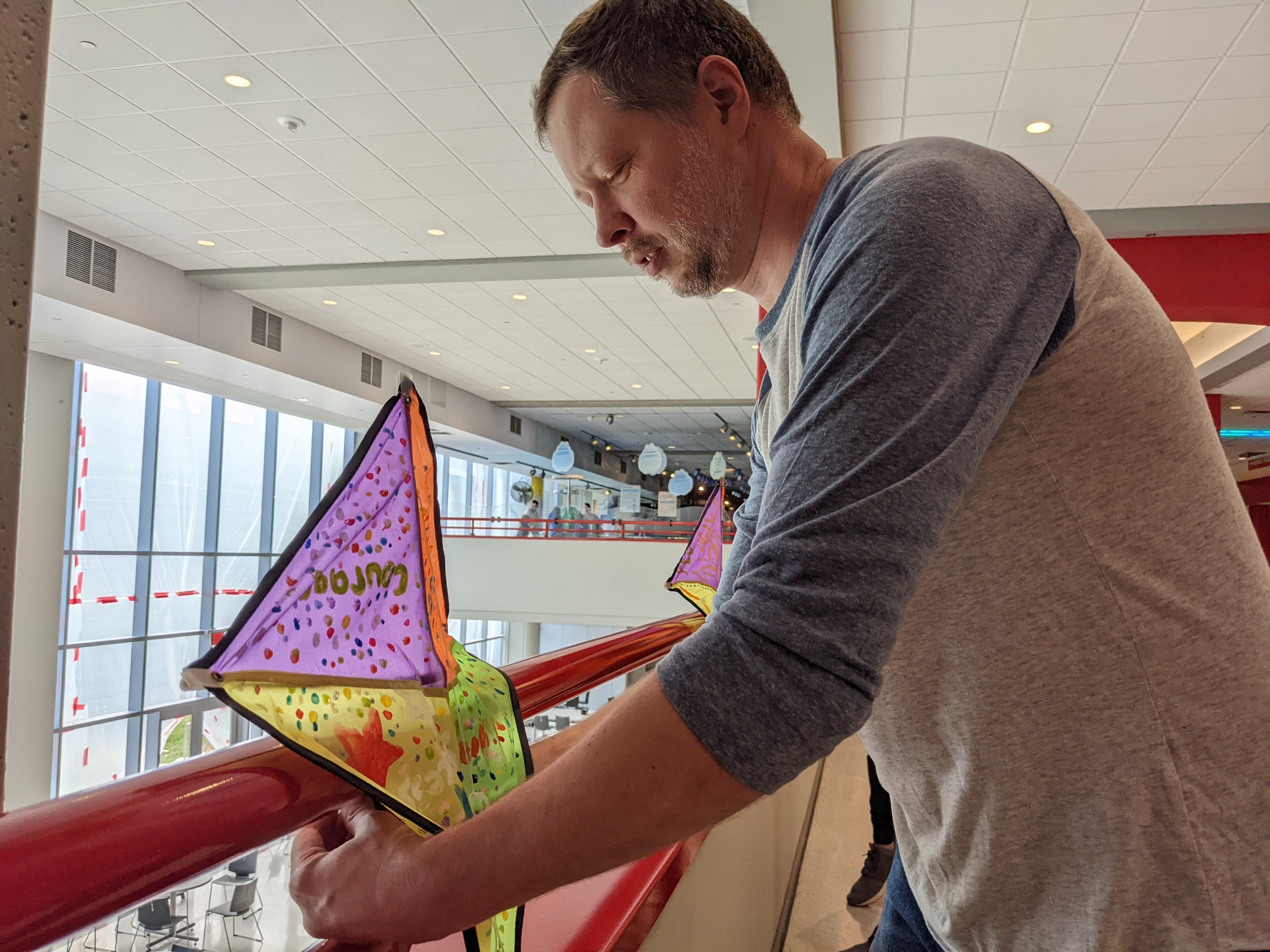 Stay Informed
Never miss an update! Sign up for the KidsVoice newsletter to learn about upcoming events, announcements, donor and volunteer opportunities, and current initiatives.