The Williams* siblings, all under 10, are doted on by their mother. The older children play sports, have good grades, and enjoy video games. The youngest is excited to start school in the fall.
Their mother, Tiffani*, had a traumatic childhood and has always strived to keep her own children from experiencing the same. She takes medication to help address her mental health. She was raised, in part, by an older cousin, with whom Tiffani and her children lived.
Due to events from her childhood, certain times of year trigger Tiffani's trauma. During one such difficult period, Tiffani fell behind on her medication. Disoriented, she began acting erratically.
After a bystander reported her strange behavior, an emergency shelter hearing was held to determine whether the children should be placed in the foster care system.
Tiffani told the court that she was not in the right state of mind to take care of her children properly and asked that the children be formally placed with her cousin. KidsVoice recognized the tight-knit nature of the family and that staying with the cousin was in the children's best interest. With support from KidsVoice, the placement was approved.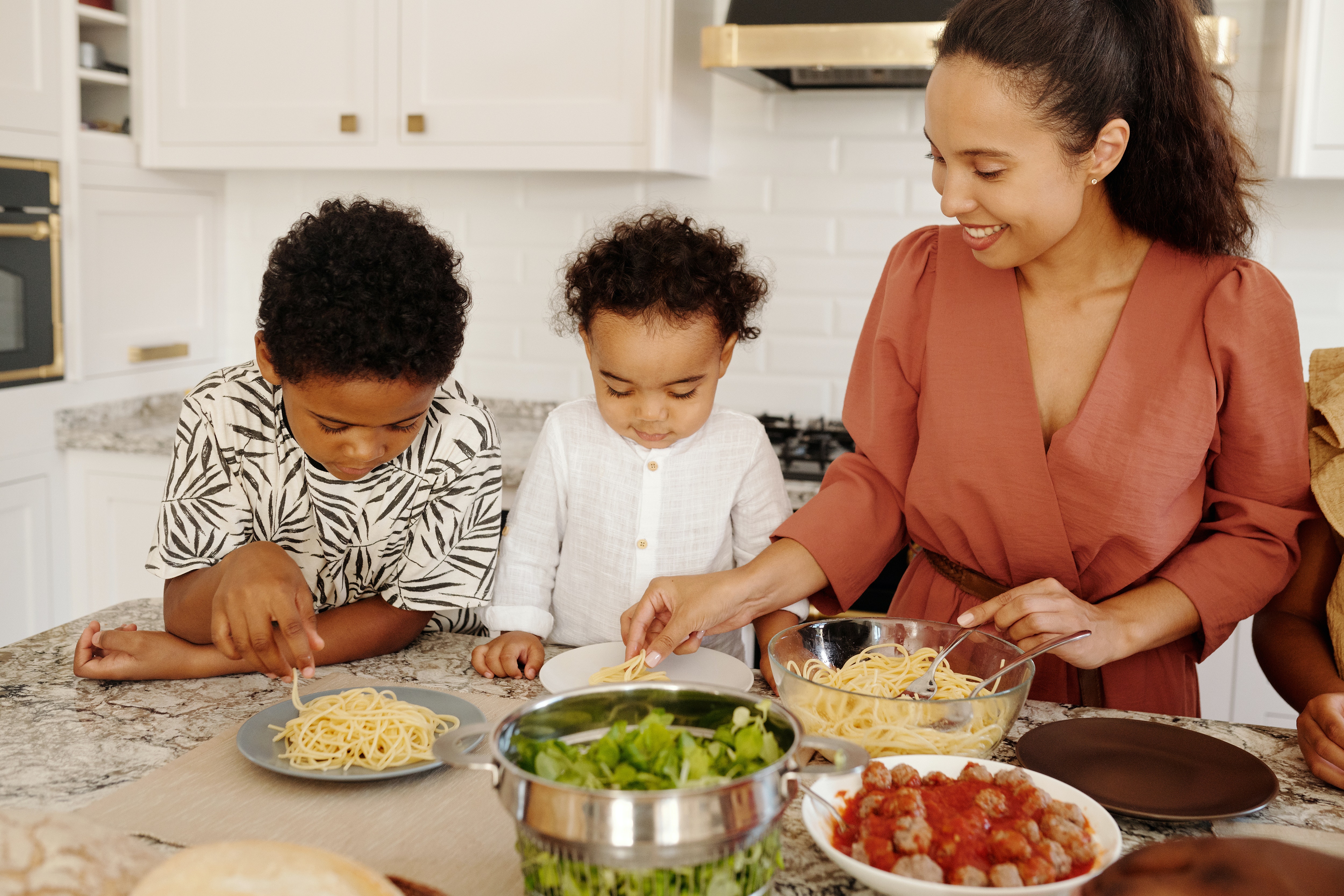 KidsVoice also advocated for visitations to be at the cousin's discretion so the children could see their mother frequently. Meanwhile, Tiffani moved in with a different relative to start a new mental health treatment program.
In addition to checking in on the children, KidsVoice remained in close contact with Tiffani's lawyer over the next few months. Her mental health treatment was going extremely well, and KidsVoice and Tiffani's lawyer, along with Tiffani's cousin and the county caseworker, began to plan for reunification.
With KidsVoice's support, the court granted Tiffani permission to move back in with her children, though they remained legally under her cousin's care.
During this transitional period, Tiffani began to look for a place that her family could call their own. With her mental health and housing stable, the children were soon legally returned to Tiffani's care.
On KidsVoice's last visit with the family before their court case closed, the children spoke excitedly of their new apartment, but more than anything their joy at being home with their mom.
*Names and details changed for confidentiality. Included images are stock photos and do not depict actual clients.
Stay Informed
Never miss an update! Sign up for the KidsVoice newsletter to learn about upcoming events, announcements, donor and volunteer opportunities, and current initiatives.