Even after Samantha* had a baby during the pandemic at the age of 14, she tried to continue with remote schooling. When she suddenly stopped attending for several weeks, the county opened an investigation.
Samantha lived with her parents, and it was a chaotic household. Samantha and her baby had both fallen behind on medical appointments. The court did not initially order for Samantha to be removed from her parents' home but established family goals to address her truancy, mental health, and medical needs. If these were met, the case was expected to close in six months.
However, Samantha continued to miss school and her medical appointments. Samantha had requested help from a therapist to address depression. She was not attending these telehealth appointments either.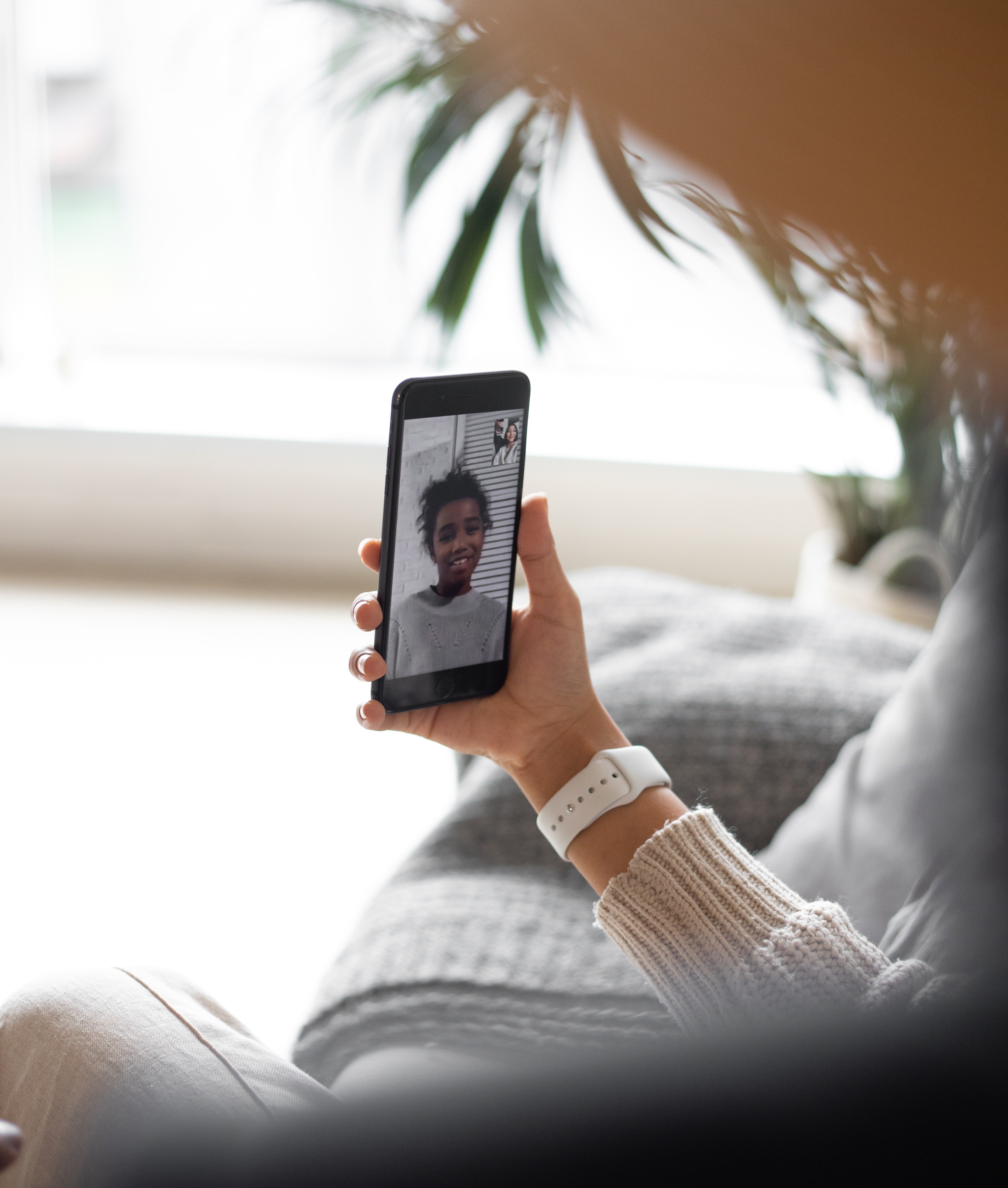 The KidsVoice team sensed that there was something more going on. Children who have experienced trauma can be slow to trust new people. The team patiently built a rapport with the vulnerable teen.
Eventually, Samantha began to express her fear of remaining in her parents' home. They had been taking away her phone for extended periods of time, resulting in her missed classes and telehealth therapy appointments. They also weren't allowing her to spend time with her son. She felt trapped. She didn't think anyone would believe her or would care—until KidsVoice stepped in.
KidsVoice advocated for Samantha and her son to be placed together in the home of experienced foster parents, where she could balance being a teen herself and learning important parenting skills. There is a shortage of foster families, and Samantha's case was not considered a priority. It took persistence to convince all parties that Samantha would have a better chance to thrive in a different environment.
Once this happened, Samantha and her son quickly caught up on their medical needs and Samantha began attending therapy regularly. With her foster parents' support, Samantha was able to catch up academically, progressing to the next grade with her friends when in-person education resumed in the fall. Her foster parents were also patient in helping Samantha understand the challenges of raising an infant, and they were there to step in when she became overwhelmed.
While Samantha still struggles at times with her mental health, she knows that she and her son have a safe place to call home—and that she always has someone to turn to at KidsVoice.
*Name and details changed for confidentiality. Included images are stock photos and do not depict actual clients.
Stay Informed
Never miss an update! Sign up for the KidsVoice newsletter to learn about upcoming events, announcements, donor and volunteer opportunities, and current initiatives.