Matthew*, 8, loves science experiments, learning new words, and playing sports. However, he hasn't always been in an environment where he was able to explore his curiosity.
Matthew's mother struggles with addiction. She frequently left Matthew alone for significant periods of time. He was placed in foster care three years ago, with a family with several other children.
Like many children with a history of trauma, Matthew has difficulty self-regulating his emotions. KidsVoice prioritized his mental well-being, advocating for health screenings and therapy. He was diagnosed with ADHD and depression.
At school, Matthew got excellent grades and was well-liked by teachers and students alike. At home, he fit right in with his foster family.
After court-ordered visits with his mom began, however, Matthew's mental health and behavior declined quickly. He could not process or express the complex emotions he was feeling.
Matthew began hoarding food and even threatening violence to himself and others—neither uncommon stress reactions for young children who have experienced trauma and neglect. After one such incident, Matthew was hospitalized. KidsVoice was informed that upon discharge, Matthew would not be allowed to return to the home he had lived in the past two years.
KidsVoice acted quickly to make recommendations for a suitable new placement that could provide the one-on-one attention and patience Matthew needed. Matthew moved into a new, pre-adoptive foster home, where he could be the only child. He began attending a new school.
Things started to fall into place.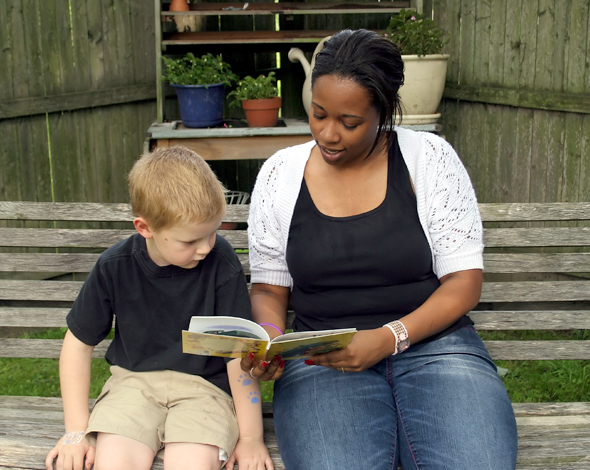 His new foster parents enrolled him in baseball, where he was able to let out his pent-up energy and feelings into physical activity. They also researched how children with ADHD process information and nurtured his innate curiosity with science projects. They answered all of his endless questions.
"What does superstitious mean?"
"How do you say 'house' in Japanese?"
"How does a robot work?"
KidsVoice, who was named Matthew's Educational Decision Maker during his hospitalization, recommended that he be evaluated for his school's gifted program. To be eligible, the school is required by law to take all six areas into consideration: IQ, achievement scores, rates of retention and acquisition, demonstrated achievement of work, early skill developments, and masking factors.
The school denied Matthew's application. In spite of excellent grades provided by his previous school, the school said they did not have enough evidence to show academic achievement. They also said his IQ was too low, which, legally, cannot be the sole reason for denial.
When KidsVoice addressed the issue with the school district, they repeatedly brushed off the concern. But KidsVoice could not be so easily discouraged.
KidsVoice contacted the state education department. The compliance officer looked at the documentation we provided and agreed that Matthew should have been accepted.
With the state concurring with KidsVoice's assessment, the school reevaluated and accepted Matthew into the gifted program.
Since then, Matthew has excelled in his education. He tested out of third grade spelling and is learning advanced ELA concepts. His love of languages is being encouraged; he is learning both Spanish and Japanese. He's even taken up learning guitar!
What was his favorite part of third grade, though? Getting to learn firsthand how robots work by building his very own in coding class!
*Names and details changed for confidentiality. Included images are stock photos and do not depict actual clients.
Stay Informed
Never miss an update! Sign up for the KidsVoice newsletter to learn about upcoming events, announcements, donor and volunteer opportunities, and current initiatives.