Now a teenager, Adam* thought his life in care was over when he was adopted at the age of 6. It would take years, however, for him to find a place he could truly call home.
Adam's birth mother was addicted to drugs, and her boyfriend was abusive. As a toddler, Adam was left in his crib for long periods of time, with no food and in soiled diapers.
After he was removed from his parents, Adam spent several years in foster care before he was adopted by a single mother. Despite her best intentions, she ultimately was not prepared for an older child coping with severe trauma. Adam also was autistic, although he had not yet been diagnosed.
The new family struggled. By the time he was 8, Adam was living in a residential mental health treatment facility.
When KidsVoice was brought into the case, Adam exhibited no signs of the disruptive behaviors described by his mother. He had a good relationship with facility staff and was making tremendous strides in coping with his trauma. He also began to receive autism-related services.
Staff at the facility said that Adam was ready to leave, but his adoptive mother would not take him home. She would visit once a month and, when she left each time without him, his emotions could become overwhelming, and he would act out. Her visits grew fewer and farther between.
KidsVoice advocated that Adam's adoptive mother voluntarily terminate her parental rights, but she refused. While KidsVoice negotiated for termination of rights, a search began for a foster placement for Adam. Given his history, it was going to be challenging to find him a new home.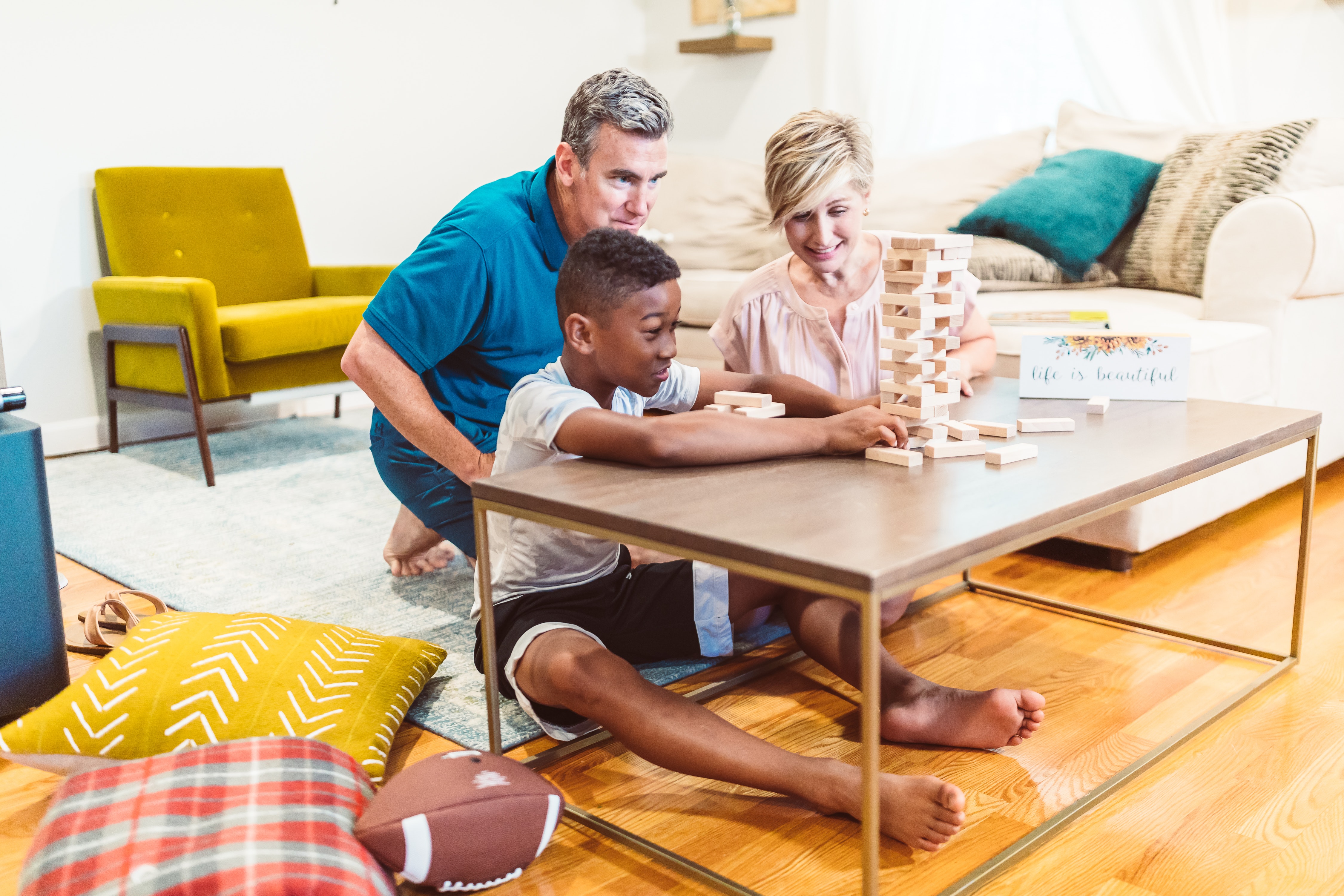 One family was not deterred by his history. Having raised an autistic child of their own, these foster parents were happy to welcome a child with austism into their home. Adam began visiting them for a few hours at a time, and then overnight. A bond quickly grew.
After more than a year of living in the treatment facility, Adam moved into their home. The change was remarkable. KidsVoice saw Adam shift from a shy, quiet child to a talkative, happy one. Seeing the success that Adam was experiencing, Adam's adoptive mother agreed to terminate her parental rights.
KidsVoice was named Adam's Educational Decision Maker and advocated for his return to mainstream school, where he thrived. KidsVoice also obtained a court order for Adam's enrollment in a specialized program for youth with autism that would help provide him with a sense of self and community, all from the comfort of his new home.
When his foster parents announced that they would like to adopt Adam, KidsVoice continued to work with them until the case closed to ensure that they had therapeutic and educational supports in place for their new life together.
On KidsVoice's final visit to their home, a new photo was hanging in the living room. A family photo with Adam at the center.
*Names and details changed for confidentiality. Included images are stock photos and do not depict actual clients.
Stay Informed
Never miss an update! Sign up for the KidsVoice newsletter to learn about upcoming events, announcements, donor and volunteer opportunities, and current initiatives.