Giving the Gift of Giving
January 8, 2017
American Eagle has been granting KidsVoice clients' holiday wishes
 for several years now. This year, 100 children were given the chance to make their requests of the elves at American Eagle. Popular items included joggers, Monster High dolls, and art supplies. We are so grateful to American Eagle for reaching out to us year after year to make sure even our neediest clients have something positive to be thankful for over the holidays.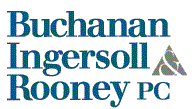 Siblings, foster parents, aunts, and neighbors all have a little something extra under their tree this year thanks to Buchanan Ingersoll & Rooney. The Pittsburgh law firm gave our children the gift of giving as a dozen clients were nominated to choose people in their lives to whom they would like to give a holiday gift. We completely filled our Director of Philanthropy's office with gifts for parents and grandparents, siblings and aunts, anyone the child felt they wanted to celebrate with a gift.  We received a lot of feedback from our staff members that it was so nice to sit down with these children and make a list of the people they felt were special to them and to see how excited they were to think about how they could make somebody else happy. For our staff, it was so rewarding to see their faces light up when in some cases the Buchanan Ingersoll & Rooney employee had found for them every single item on their wish list (in many cases, the "either/ors" became "ands"). For most of these children, they had never had the chance to give someone a gift. And we all know how nice it feels to surprise someone else with your generosity. Let me share with you the response we received from Cheryl, one of our longtime staff attorneys:
As you know, my client's family recently suffered a great loss when the foster father lost his battle to cancer a few weeks before Christmas.  Since then, the family has relocated to a new home.  I believe they are hoping for a new start.  Foster mother shared with me how sad and chaotic everything has been for her and her children.  So, these gifts could not have arrived at a better time.  When I showed her the gifts and the Giant Eagle gift cards, she was just overwhelmed and thanked me repeatedly for everyone's generosity.  She was so thankful.  She told me that the gift cards would mean a nice Christmas dinner for the family.
My client, Fae, was thrilled with the charm bracelet that someone picked out for her that matches her foster mother's bracelet  She told me: "I have never been able to give my family members gifts before….thank-you so much."  Both the Foster Mother and Fae gave me a big hug and Fae is normally not a very demonstrative child.
I wish the members of Buchanan Ingersoll could walk into these poor households with me and see how simply these families live and how very grateful they are for the generosity that is given to them by strangers.  Delivering these gifts reminds me what the meaning of Christmas is all about.  These gifts make such a difference for my clients and their families.  THANK-YOU.
Here are some photos Buchanan Ingersoll & Rooney provided from the experience: